The new Metrobank Online is designed to help you conveniently manage your money. Whether you're buying online, paying bills, saving for a rainy day, or investing for a future need, you can do all these on this new service, anywhere and at any time of the day.​
On Metrobank Online, you can log in using one-time passwords and approve transactions with your Metrobank passcode. You can also set one-time and recurring schedules for your transactions. You can open a time deposit account and choose the amount and preferred term.
Are you ready to sign up? Just follow these steps:
1. On your web browser, type https://onlinebanking.metrobank.com.ph and click SIGN UP.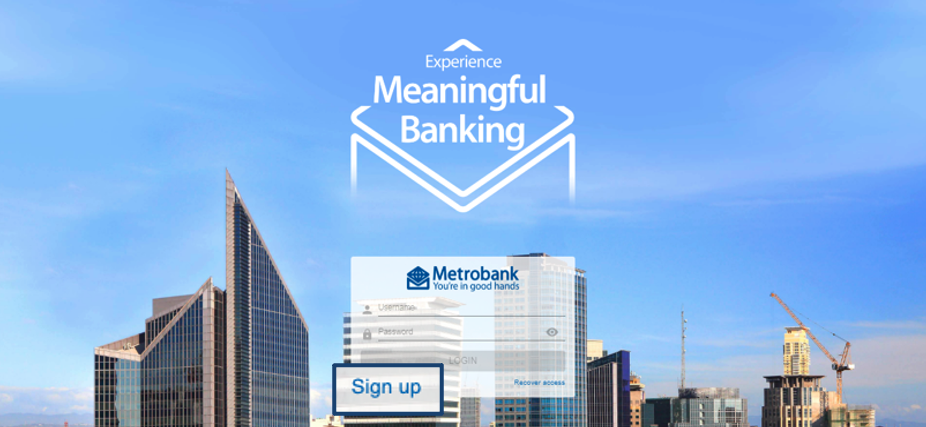 2. Fill up the required information. Remember to create a unique username and a strong password.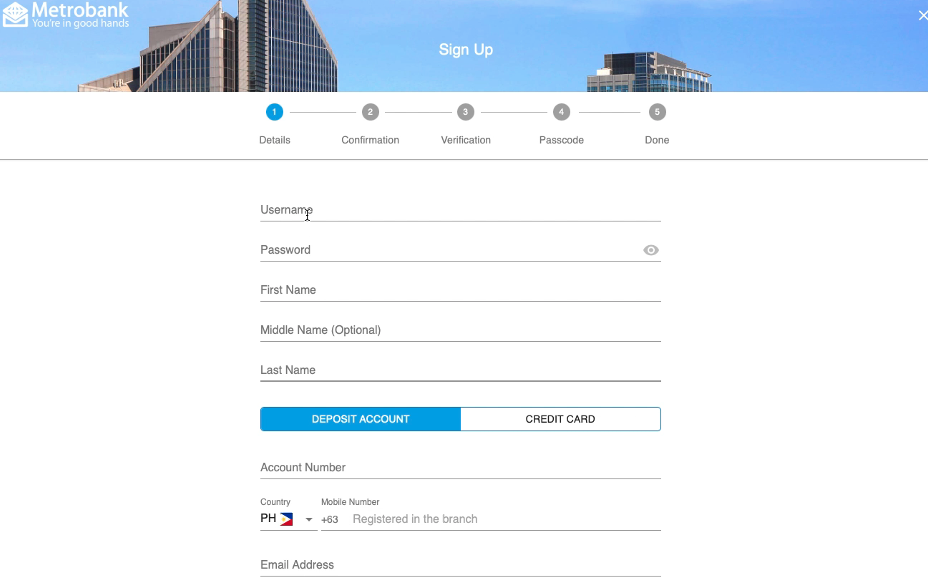 3. Enroll a deposit account or a credit card account.*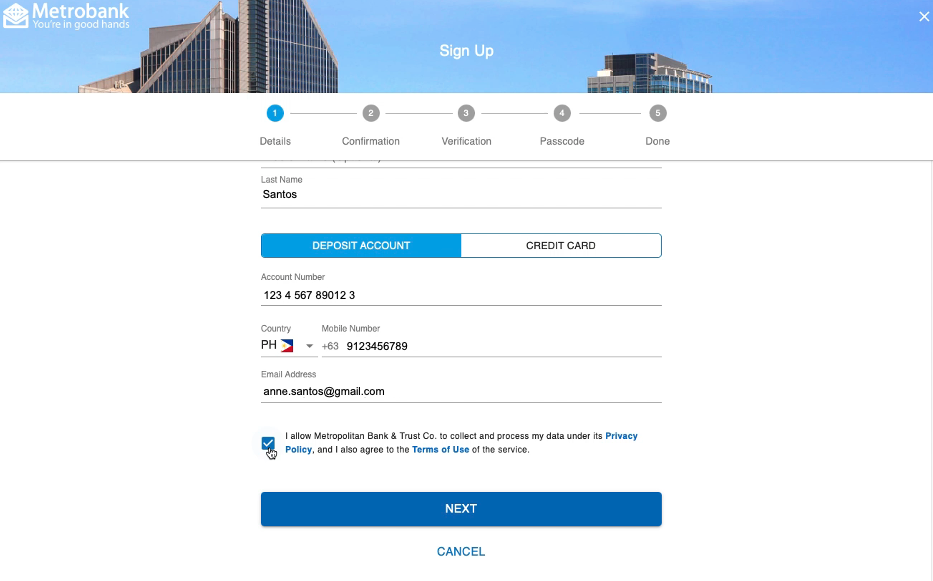 4. Review and confirm the information you provided; then click NEXT.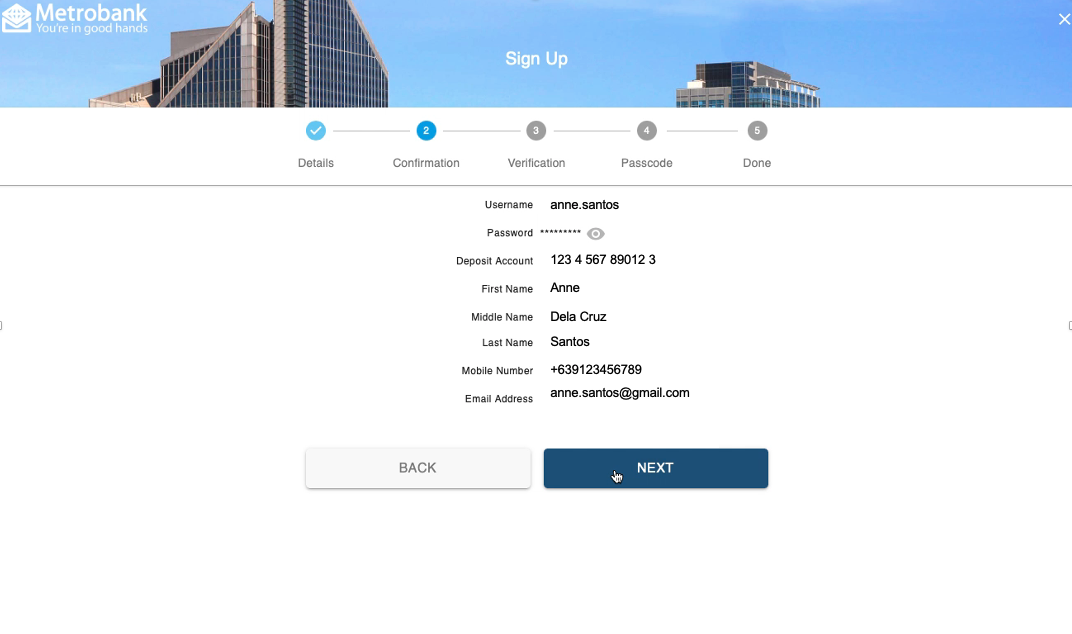 5. Verify your email address after providing the 6-digit one-time password (OTP) sent to your email.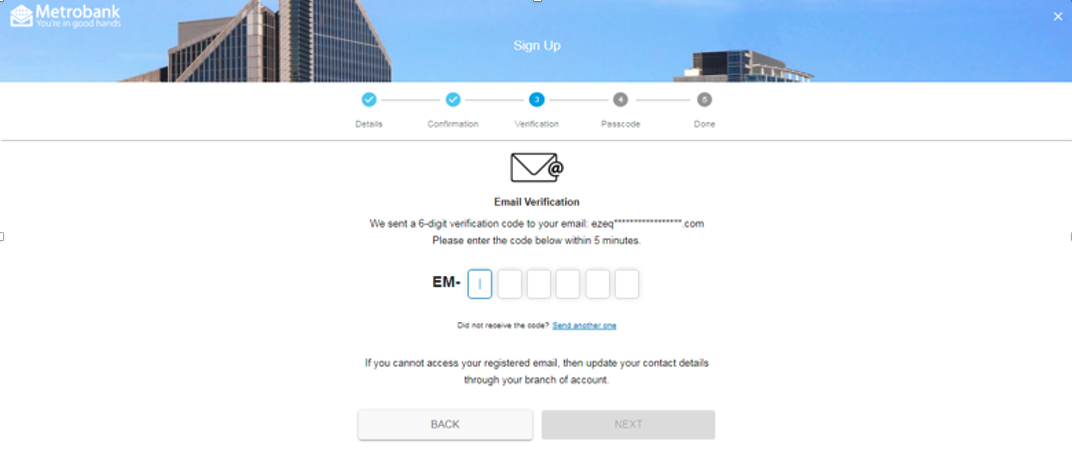 6. Create a Metrobank Passcode. This passcode authorizes your transactions on Metrobank Online. Do not forget this passcode. Do not share it with anyone.**
7. Provide the 6-digit OTP sent to your registered mobile number to verify your mobile number.​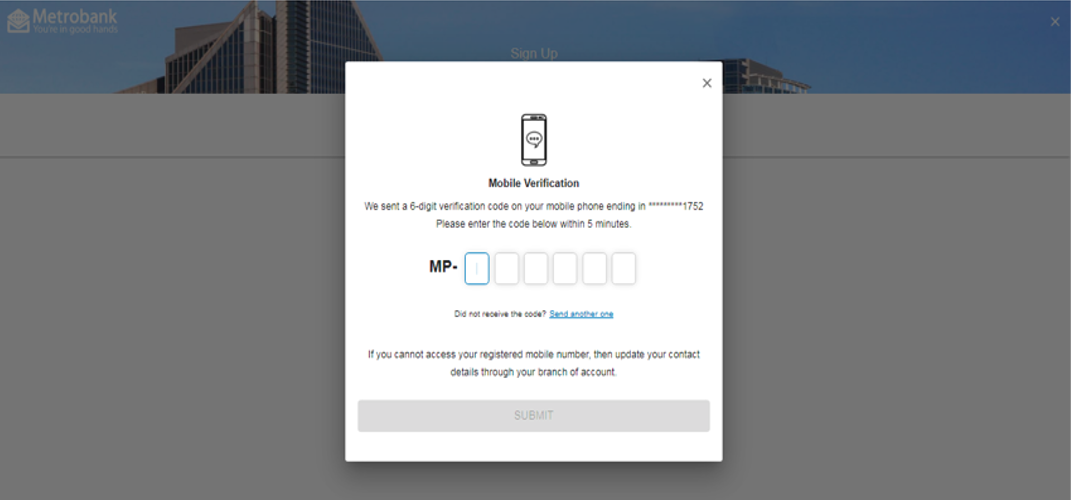 8. You can now use Metrobank Online.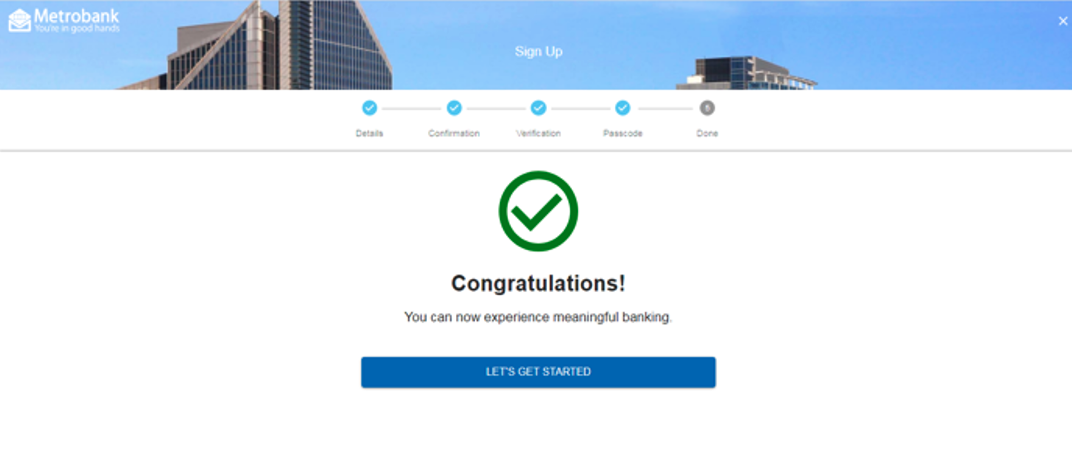 We're happy to answer your questions! Call the Metrobank Contact Center at (02) 88-700-700 or domestic toll-free at 1-800-1888-5775. You can also ask questions on our Facebook page (/metrobank) and Twitter account (@metrobank).​
*Be sure to use the same mobile number registered to your bank account. This validates your enrolment. If your mobile number is no longer in use or if you have a different number, you can update this contact information at https://metrobank.com.ph/update-your-info or visit the nearest Metrobank branch.
**If you forget your Metrobank passcode, call the Metrobank Contact Center at (02) 88-700-700. This is for your safety and your accounts' security.
To learn more about Metrobank Online and its features, go to https://metrobank.com.ph/mbonline.