Operational Highlights
Reaching Out To Our Customers
The evolving situation in 2021 forced many banks, including Metrobank, to shorten banking hours in their physical branches to comply with the schedules mandated by various local government units to curb the spread of the virus. We also continued to enforce health and safety protocols such as social distancing and wearing face masks to protect our customers and frontliners inside our branches. We also intensified our vaccination drive among our employees and security personnel.
Despite the mobility restrictions and shortened service hours, Metrobank generated a consolidated Php1.5 trillion in current account and savings account (CASA) in 2021, which represented an 11.5% increase from the year-ago level.
In 2021, we relocated nine branches, consolidated or merged seven, and opened two new branches. This brings Metrobank's network size to 701 branches by end-2021 from 706 branches in 2020.
To continue to serve our customers, we expanded our reach and offered the following innovative banking solutions:
Mobile: We made our Metrobank Mobile App more powerful by adding the Cash Pick-Up feature. This enables clients to send up to Php30,000 anywhere in the Philippines through our partnerships with over 10,200 remittance outlets nationwide.
Online: We revamped and upgraded Metrobank Online that now has new and enhanced features enabling registered users to perform the following transactions online: open a time deposit account, manage their unit investment trust fund (UITF) investments, and access our wealth management services and request a call with our investment specialist.
Remittance Channels:

e-Wallet: We launched the MetroRemit UK App and MetroRemit e-wallet.With MetroRemit Singapore e-wallet, Filipinos in Singapore can send money quickly and easily through their GCash or PayMaya account.
Bank Transfer: In partnership with Western Union, we expanded our direct bank account payout partners for inbound money transfers. Money senders can tap Western Union's digital services in more than 75 countries and territories or via its retail agent network in more than 200 countries and territories to remit to their loved ones in the Philippines.
Cash Pick-up: Metrobank became the first banking partner of Sendwave in the Philippines for cash pick-up transactions. For bank transfers, remitters can send to Metrobank accounts in the Philippines while cash pickup recipients can get the money from Metrobank branches.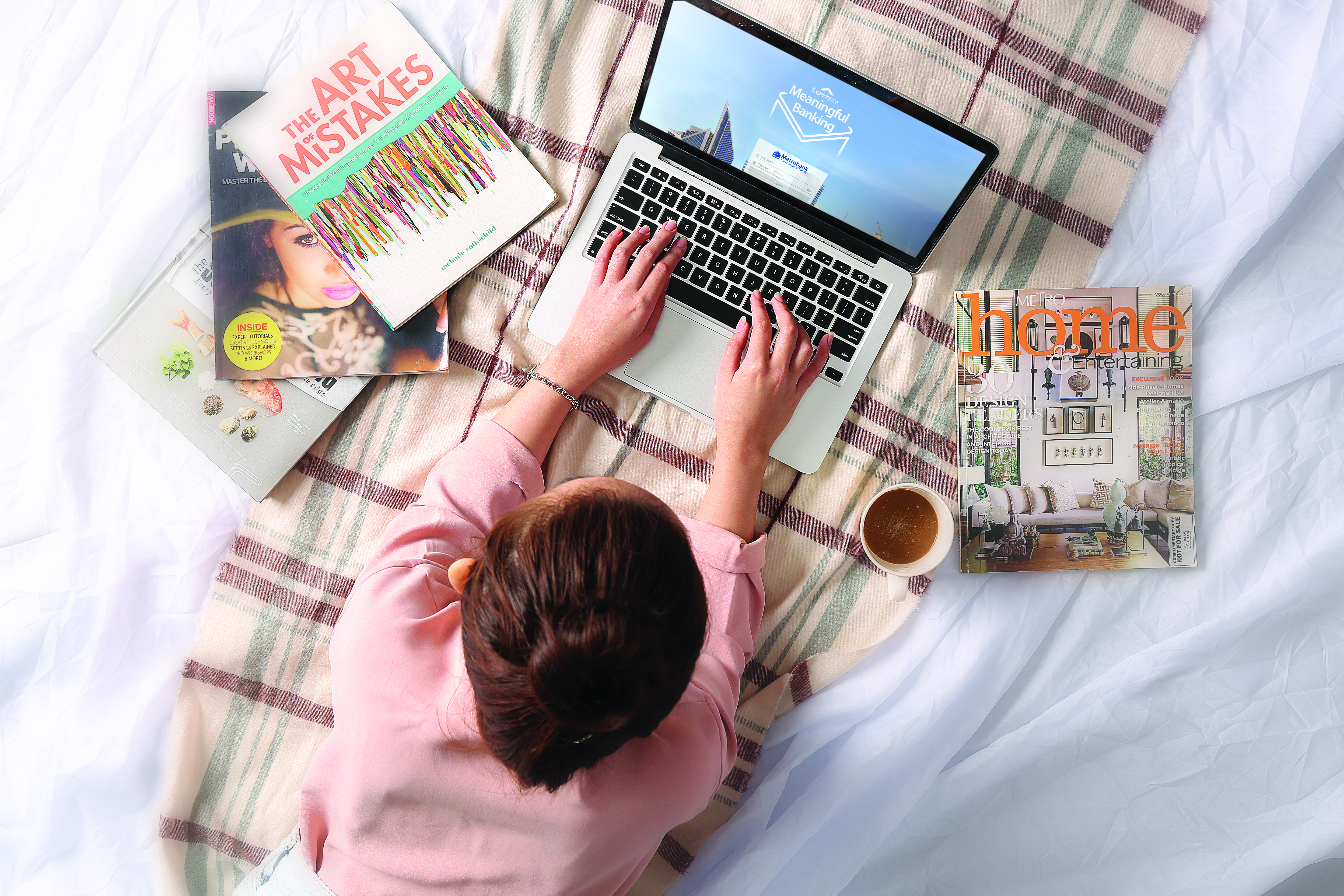 We continue to encourage our clients to migrate to our online channels. In 2021, we mounted the following activities to boost enrollment and usage in Metrobank Online and Metrobank Mobile App:
We waived InstaPay and PESONet fees for online bank transfers using Metrobank Online and the Metrobank Mobile App until June 2021. Further, we also halved PESONet fees to Php50 per transaction starting November 2021.
We mounted a Metrobank Online Sign-Up campaign to raise awareness on our digital channels and encourage those not yet digitally savvy.
We launched the eSOA Retail Facility, enabling clients to download their Statement of Account (SOA) for their deposit accounts through Metrobank Online. For credit card customers, SOAs are made available via Mobile SOA and MSOA, sent through email.
We mounted the #UseDebit Campaign encouraging cardholders to use their cards for paying for everyday essentials and for other necessities. We also offered online card enrollment and online payment in our platforms and services.
Keeping our customers safe
Even as we encourage our customers to pivot to our digital channels, we also committed to safeguard their information from unauthorized access, use, disclosure, modification, recording, disruption, and destruction across our operations.
To this end, we strengthened our governance framework, policies, standards, and guidelines. Our Information Security Division is responsible for overseeing all information security activities of the Bank, and for establishing policies, standards, and guidelines in safeguarding its information assets to ensure protection against loss or misuse of information.
In 2021, we fully operationalized a third-party security management framework to identify all applicable third parties, the risks they bring, and immediately mitigate any high or medium risks. We assessed almost 1,000 third-party service providers. Risks from the work-from-home setup and the new normal were further mitigated in 2021. Compliance to system security controls was also conducted.
Serving our retail clients
Our Consumer Business Sector (CBS) continued to be a strong partner of our retail customers in meeting their banking and financial needs. With the rapidly evolving market environment, CBS had to be more attuned to customer demands giving rise to the launch of product innovations and the strengthening of offers and features.
Personal Loans In 2021, we launched Personal Loans to assist customers who need the extra financial muscle for big-ticket purchases. The product drew over 1,200 customers just 7 months since its launch.
Our savings bank subsidiary, Philippine Savings Bank (PSBank), launched Payroll Cash Advance or "VALE" under its Multi-Purpose Loan Program, allowing select Metrobank Payroll customers to pre-qualify for a loan and get their cash advance from any Metrobank or PSBank ATM for a minimal transaction fee. Customers also enjoy zero interest on the loan amount and no processing fee. By year-end, the Bank onboarded more than 65,000 customers.
Credit Cards The increase in cashless payments during the pandemic led to the wider use and acceptance of credit cards. For customers who put a premium on essentials, value for money, health, and e-commerce convenience, we made our credit cards more powerful by focusing on propositions that matter. As a result, Metrobank grew its client acquisition of unique customers by more than 29% year-on-year
Home and Car Loans The Filipino dream of owning a home or a car despite the pandemic drove the Bank to create more value for our Home and Car Loan customers in 2021. In September, we launched the Amazing Home and Car Loan promo that offered low rates and up to Php30,000 in waived fees. Loan processing was made more efficient by centralizing the approval and booking processes within CBS. As a result, Metrobank home loan accounts grew by more than 35% while Metrobank car loan accounts rose by 20% from the previous year.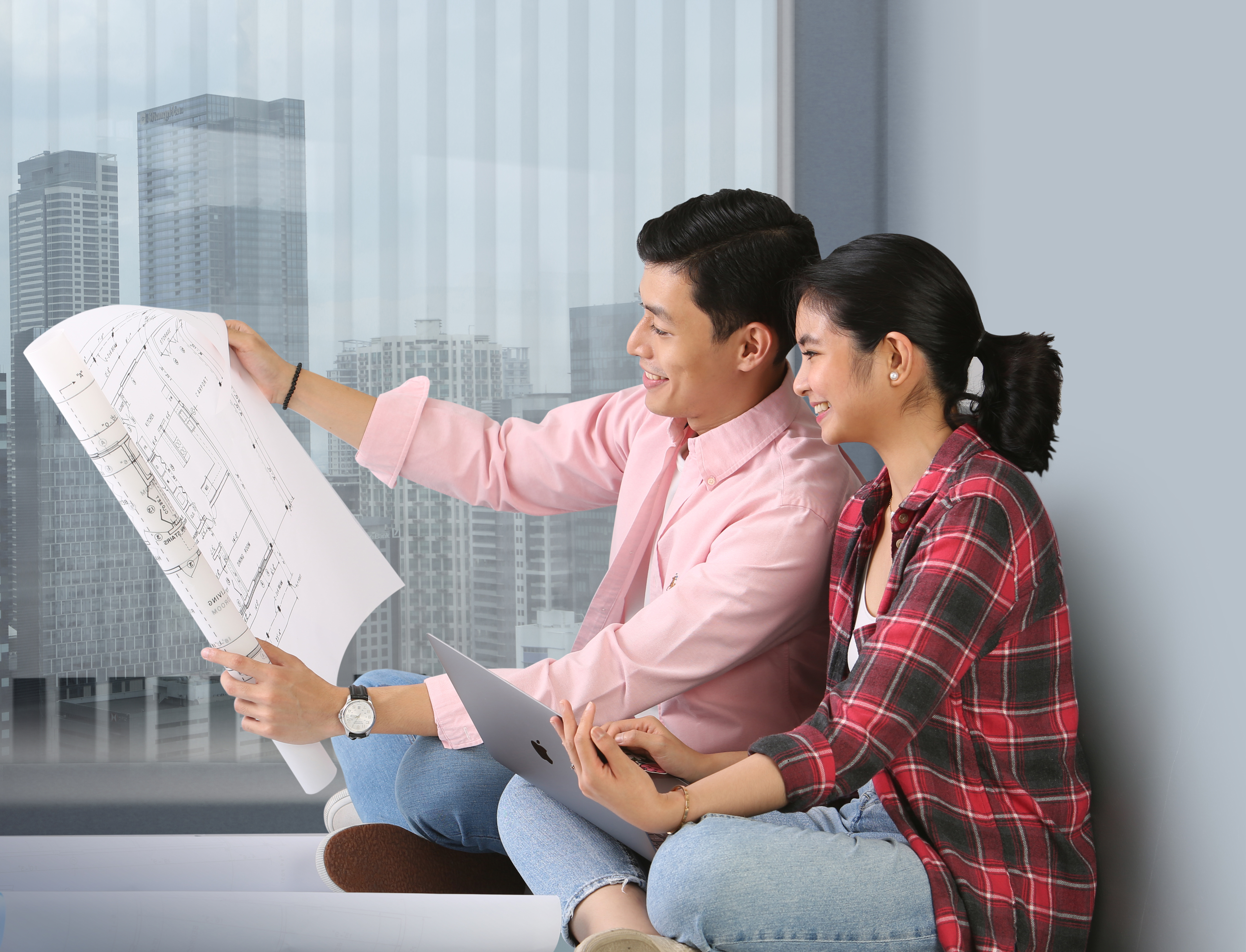 Serving our institutional clients
Corporate Banking Group Our Institutional Banking Sector (IBS) remained unrelenting in supporting our corporate clients by providing relevant advise and solutions.
We entered into a number of bilateral term loans involving investments modernizing telecommunications network, the expansion and development of residential and office townships, manufacture of consumer products, and conglomerate expansion, among others.
Despite the challenging backdrop, we managed to maintain a healthy portfolio, better than industry average.
Commercial Banking Group Our Commercial Banking Group also continued to support our clients' operations and working capital requirements. Foremost among the many transactions was that where the Bank was one of the lead arrangers in a syndicated loan for a multinational consumer goods manufacturer considered one of the top agribusinesses in Asia. The deal was recognized by The Asset as the "Best Syndicated Loan" in the 2021 Sustainable Capital Markets Awards.
Business Banking Center Our Business Banking Center (BBC) reached out to our SME clients in 2021 and assisted in their business recovery by providing financial advice.
We extended assistance to those adversely affected by the pandemic by closely working in assessing their cashflows for debt payments. We also reorganized our structure to maximize our manpower resources and ensured the processes and systems are in place to allow us to work remotely without sacrificing customer service quality.
BBC continued generating new loan accounts, particularly from industries considered essential to keep the economy going. In cooperation with branches, BBC ensured that clients' operating accounts remain with the bank, supporting the robust growth of CASA accounts in 2021.
Digital initiatives In its second year, the Metrobank Business Online Solutions (MBOS) posted robust performance as corporate and commercial clients, including SMEs, grew more comfortable with banking from the safety of their homes.
In 2021, the value of corporate transactions that went through our digital platforms increased by 50% year-on-year. About 27% of the volume goes through digital channels compared with 25% in 2020.
In terms of usage, 39% of our corporate clients have been onboarded in the MBOS platform. Of this, 61% are active and proves that corporate clients using our online banking system allow them to increase their operational efficiency.
Deepening the financial markets
Treasury Group Treasury actively supported Metrobank's peso bond issuance in June 2021, which drew strong institutional and retail investor demand despite the lingering market uncertainty. The peso bonds, with a tenor of 5.25 years, enabled the Bank to raise a total of Php19.0 billion. The bond sale was 1.9x oversubscribed and fetched an interest rate of 3.60%, 35 basis-points above the benchmark rate.
Metrobank also fully paid its bond series A and C totaling Php21.8 billion that matured in July and September 2021, respectively, as well as its Php6.3 billion LTNCD in November 2021.
In 2021, our Treasury Group activated capabilities in Treasury Futures and Long-Term FX Options and we also became a significant player in the Bureau of the Treasury's maiden issuance of Retail Dollar Bonds. Likewise, we consistently performed as the Top Market Maker among Government Securities Eligible Dealers.
Markets Sales Group Our Markets Sales Group (MSG) continued to thrive as client activities increased close to pre-pandemic levels.
Corporate hedging activity picked up amidst the volatility in both the foreign exchange and interest rate space. MSG's derivative transactions with customers have returned to pre-pandemic levels.
Investor clients who adopted a wait-and-see strategy for more than a year became active as they regained confidence to restart their investing activities.
In 2021, MSG further enhanced its services with initiatives that include securing the Type 4 license to broker Structured Products from BSP, and expanding our FX Options capability.
Private Wealth Division Private Wealth's Assets under Management (AUM) business rose by 17.0%, with steady revenues even as the pandemic continued to weigh down on the local economy.
Client onboarding accelerated by 22% year-on-year as clients increased their use of digital tools such as e-courier (MOSE) and Wealth Manager.
The team sustained its certification and training in treasury, trust products, and basic derivatives for its relationship managers (RMs). All new RMs were required to complete their SEC Treasury Certification Program, Trust Products (UITF) and Service program, among others. The team also took an active role in organizing economic briefings, investment and financial literacy, as well as COVID-related webinars for our customers.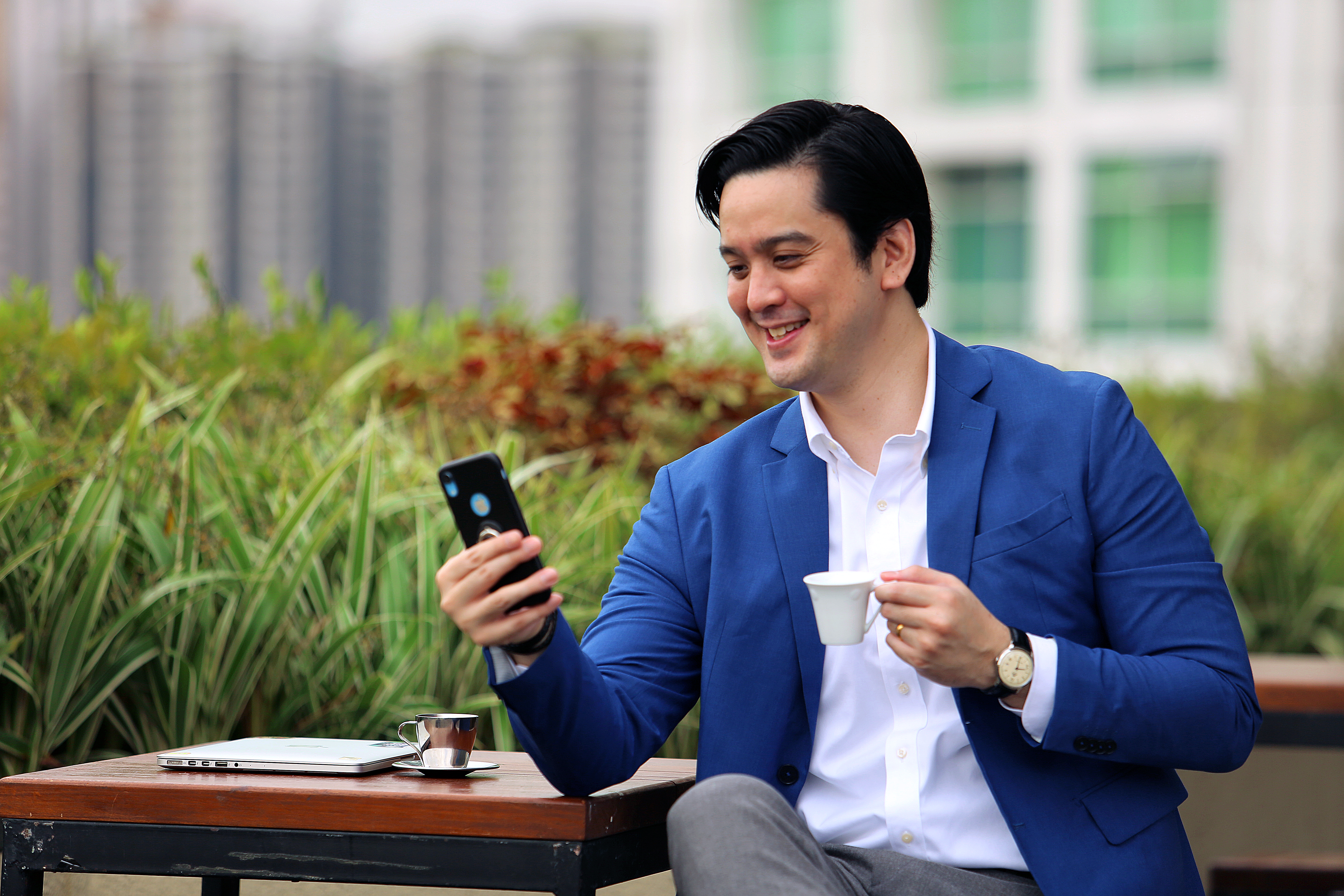 Trust Banking Group Our Trust Banking Group (TBG) grew its Assets Under Management (AUM) to Php578 billion in 2021 due to innovative solutions. As a result, our Unit Investment Trust Funds (UITFs) and traditional trust client base expanded by more than 6,000.
TBG boosted client confidence with the launch of My Choice Investment, a UITF rebranding effort. It highlights Metrobank UITF's convenience, flexibility, affordability and professional management. TBG also strengthened client reach by conducting a series of financial education webinars.
In addition, TBG unveiled a first-of-its-kind UITF: the Metro Multi-Themed Equity Fund of Funds that allows clients to use Philippine Pesos (Php) to invest in USD-denominated funds extensively evaluated by TBG's investment professionals. The Fund currently includes Credit Suisse (LUX) Digital Health Equity Fund; Credit Suisse (LUX) Security Equity; Nikko AM Ark Disruptive Innovation Fund; Franklin Technology Fund; and Robeco Global Consumer Trends F USD.
To cap off a year like no other, TBG's Metro Equity Fund and Metro High Dividend Fund outperformed their benchmarks and competition, with a total return basis at 4.53% and 4.47%, respectively, showing Metrobank's ability to deliver the best for its clients.
Service quality We continue to work on improving our operational efficiency to maintain a high level of service quality. To this end, we ramped up the following initiatives:
FX Online: This establishes ease of use and system familiarity for the Bank's frontliners, allowing them to focus on client dealings and revenue generation.
E-Channels: This continued to be the focus as we adjust to the new normal and clients become more at ease in using the Metrobank Operations Support Engine (MOSE) and WEALTH Manager platforms. We also embarked on a targeted campaign to raise enrollment in MOSE and Wealth Manager usage.

MOSE Campaign

MOSE enrollment increased by 77% in 2021, bringing total clients enrolled at 22,514
Utilization improved to 87% from 72% at the start of the year

Wealth Manager

Enrollment increased by 906% with 5,182 new users enrolled
Utilization was maintained at 59%

Process automation and use of robotics: These are meant for low-value or highly repetitive tasks to enhance our operational efficiency.
Empowering our clients in the new normal
With training turning virtual and moving to online conference rooms to cope with pandemic restrictions, Metrobank took advantage of opportunities in the digital space to continue championing financial literacy.
In 2021, the Bank conducted a series of webinars geared towards providing clients with critical information and tools to guide their investment decisions. Lack of face-to-face meetings also prompted the Bank to conduct capability building activities online, not just for clients but for employees as well. It harnessed its best resource — its people —to efficiently serve the Bank's clients.
Banking Safely in a Digital World
The pandemic accelerated digitization among companies and increased the speed of acceptance of digital channels by consumers. While these can lead to economic revival, they also provide fertile ground for fraud and scams, particularly among financial products and services in digital platforms. In dire times, consumers become even more vulnerable to such scams than in normal times.
Guided by the consumer protection standards of the Bangko Sentral ng Pilipinas (BSP) and our Consumer Protection Policy Manual (CPPM), the Bank has instituted health and safety protocols for customers who prefer to bank in its branches. It likewise expanded its online platforms to enable customers to access more products and services right in the comfort and safety of their homes while ensuring the security and privacy of their personal and account data.
Consumer Protection Standards To build a customer-centric culture, the Bank follows and implements these Consumer Protection Standards that involve:
Full disclosure and transparency to empower its customers in making informed financial decisions and to gain reasonable and holistic understanding before they avail of its products and services.
Strong and reliable IT system, with well-defined protocols, secure database, and constantly re-validated procedures that safeguard the confidentiality, security, accuracy, and integrity of the customer's personal and account information.
Several tools that prevent and mitigate fraud, utilized by the Bank's Fraud Management Division.
Fair treatment towards customers. In safeguarding their best interests, the Bank establishes necessary resources, procedures, internal monitoring and control mechanisms. These include general rules, such as those addressing ethical staff behavior, and acceptable sales practices of regulated products.
Consumer Assistance and Complaints Handling Metrobank provides ready access to affordable, independent, fair, accountable, timely, and efficient ways to resolve customer complaints about their banking transactions.
Customers can lodge their complaints through a personal visit to a Metrobank branch, via sending a letter or an e-mail, calling the Metrobank hotline numbers, visiting the Bank's website or its social media channels.
Complaints Handling Process
The Bank strives to promptly address clients' complaints through a mechanism for complaints handling and redress:
Consumer Assistance Management System (CAMS): Standardizes the handling of complaints. The process includes the filing and turnaround time for complaint investigation, resolution, and response to the customer.
Customer Incident Management (CIMS): Logs all complaints received and serves as the Bank's complaints repository.
iFREND System or Customer Interaction Management System: Monitors the status of credit card-related concerns until they are resolved and closed.
Complaints handling is guided by the CBS Consumer Assistance Policies and Procedures Manual (for credit card-related) and other internal processes in accordance with the requirements of the Consumer Assistance Management System (CAMS) of BSP Circulars 857 and 1048.
Customer complaints In 2021, the number of complaints which now includes credit cards, declined by 8.71% to 211,200 despite the 20% growth in transaction volume. This is because complaints are promptly investigated, assessed, and resolved.
Consumer Education In 2021, the Bank utilized its online platforms to regularly provide the latest information about its products and services, and to promote financial literacy and educate customers on ways to save, invest, and protect their money.
Information shared to customers using online platforms include:
Daily list of open branches and modified branch hours
Guidelines on resuming the collection of auto and home loan payments (previously suspended as a result of the pandemic)
Convenience of transacting via MBO and mobile banking anytime, anywhere, including migrating to the Metrobank Online banking platform
Awareness campaigns that educate customers on how to detect, prevent, and avoid fraud
Clients visiting the branches can find informative guides and reminders to keep them abreast of fraud-related incidents and learn to avoid falling victim to all types of fraud.
In addition, Metrobank also hosted webinars for corporate clients in 2021 to spread the word to more customers.
Scam Proof, an online platform the Bank co-founded with other banks and companies in 2020, remains an indispensable tool in this fight against fraud. Through this initiative, information about various online scams and fraudulent activities are consolidated in one portal. The platform also engages the community in detecting, preventing, and reporting fraud cases across banks and other industries, thus empowering consumers.
Subsidiaries
The Metrobank Group takes pride in its collective strength and diversified portfolio. Our subsidiaries, which were likewise affected by the sudden shift in the business landscape, have calibrated their strategies to leverage on their key strengths as they dealt with the crisis.

The Philippine Savings Bank continued to build on its digital banking capabilities and leverage on technology to boost business generation and customer loyalty. This helped PSBank report a 39% increase in net income to Php1.5 billion as fee income increased by 22%, expenses declined by 3% and loan-loss provisions reduced due to improved asset quality and effective collection efforts. Total assets expanded 19% to Php261.8 billion, its deposit base grew 29% to Php216.8 billion and its non-performing loans ratio improved to 3.4% from 5.2%. Bank capital remained strong at Php34.9 billion with total capital adequacy ratio of 24.3% and Common Equity Tier1 ratio (CET1) of 23.2%, which are both above the requirement set by the Bangko Sentral ng Pilipinas (BSP).
It received a Golden Arrow Award from the Institute of Corporate Directors (ICD) and was cited as one of the BSP's Outstanding Stakeholders for being among its exemplary partners. PSBank launched several digital innovations, including the Online Account Onboarding facility that allows customers to open a peso savings or prepaid account, reload Autosweep and Easytrip toll RFIDs, pay their PSBank loans, reload prepaid and broadband accounts, open and manage peso time deposits as well as send and collect cash via the PSBank mobile app. With these initiatives, the daily volume of PSBank mobile and online transactions nearly quadrupled from 2019 levels.

In many respects, 2021 proved a tough year marked with uncertainties and market volatility but First Metro Investment Corporation (First Metro) never wavered and moved capital where it was most needed. The investment bank completed 22 equity and debt capital market deals, including the largest initial public offering (IPO) in history – Monde Nissin Corp.'s Php55.9 billion IPO – where First Metro was local lead underwriter and joint bookrunner. It participated in 10 out of the 16 corporate bond issuances and in three major Real Estate Investment Trust (REIT) IPOs First Metro also helped the national government raise Php903 billion for priority projects in sectors most affected by the pandemic.
With the support of its parent bank, Metrobank, First Metro captured 87% of the total capital markets transactions in 2021, helping raise over Php1.12 trillion for both the government and the private sector. It also won four awards at Alpha Southeast Asia's 15th Annual Deal & Solution Awards and three more at The Asset Triple A County awards. The transactions were cited not only for their size but also because they were executed and closed in the middle of the pandemic. In the local front, First Metro was cited as Best Fixed Income House by the Fund Managers Association of the Philippines (FMAP) in their Bankers and Brokers Poll 2021.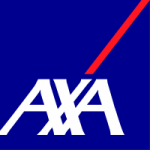 AXA Philippines (AXA) marked 2021 its 22nd year of providing quality insurance products for Filipinos as it remains one of the country's leaders in financial management, offering group and individual life and general insurance to close to two million clients through its wholly-owned subsidiary Charter Ping An. Its products include life insurance, health plans, savings and investments as well as income protection. Its general subsidiary provides fire, motor/car, marine cargo, personal accident, bonds, casualty, and engineering insurance.
As the pandemic forced many Filipinos to spend out-of-pocket for their health expenses, AXA introduced Health Care Access, a comprehensive and affordable health care solution for both those without health maintenance organization (HMO) coverage and for those looking to supplement their existing plans. It also teamed up with Cebuana Lhuillier and the German Development Cooperation (GIZ) in offering micro, small and medium enterprises low-premium protection from disruptors like typhoons, floods, earthquakes, fire and lightning.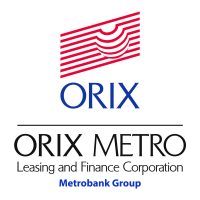 ORIX METRO Leasing and Finance Corporation (ORIX METRO) concluded fiscal year 2021 amidst a period of anxiety and uncertainty brought about by the ongoing COVID-19 pandemic. It started the year with slightly improving sales volume and collection but its slow recovery was sidetracked by the re-imposition of intermittent lockdowns nationwide when the Delta variant surge occurred in the third quarter in 2021. This added pressure on ORIX METRO and compounded an already subdued volume of business. It undertook a comprehensive review through the Business Survivability Risk Test (BSRT) on all its accounts nationwide in 2020 and again in 2021 to determine the impact of the health crisis on its clients and to protect its portfolio. It also created a Remedial Management Unit to help it effectively manage the more critical problem accounts, stepped up its collection and adopted a program for bad asset disposal via ROPA sales that sold a total 436 ROPA units in 2021. Five of its branches were closed in 2021 and estimates it can further streamline the network in 2022. It has vaccinated almost 100% of its workforce, their dependents and outsourced workers and as the economy shows signs of recovery, it plans to upgrade its technology infrastructure and improve processes to better serve its clients.