Chairman's Message
Dear Fellow Shareholders,
After a year of significant challenges for all because of the COVID-19 global pandemic, we welcome the opportunities we saw in 2021 for an early economic recovery.
The year saw the global economy rebound as countries started to ease mobility restrictions. As signs of its bounce back, the U.S. economy experienced surging inflation. Consumer prices reached their highest level since 1990, prompting a hawkish U.S. Federal Reserve to sustain the strength of the dollar.
In the Philippines, we also saw signs of an early-stage recovery that continued well into the second half, leading to a 5.7% GDP growth in 2021. While 2020 caught many off-guard, 2021 became a year of adaptation and adjustment to the new reality of living with COVID-19 and the lockdown cycle.
Supporting the economic recovery, monetary policy remained accommodative despite the threat of rising inflation. Commodity prices, especially food, transportation and oil rose as the economy started to regain its growth momentum. The inflationary pressures this created were reflected in the rising bond yields.
Our performance Against this favorable economic backdrop, Metrobank posted a stellar performance, with a net income of Php22.2 billion which is 60% higher than the previous year. This mirrors the early recovery of the economy as well as the success of the strategy we adopted to protect our balance sheet and our people from the onslaught of the pandemic in 2020.
We managed to keep our non-performing loan (NPL) ratio at 2.2% of total loans, ending the need for extraordinary provisions. Our NPL cover even increased to 175%, putting us in a good position to weather the challenges that may lie ahead. Total deposits increased by 12% to Php1.9 trillion, largely driven by low-cost current account and savings account (CASA) amounting to Php1.5 trillion which reflects our strong franchise.
Another indicator of Metrobank's financial strength is our capital position, which remained formidable even on the second year of the pandemic. Our total equity stood at Php318.5 billion while total capital adequacy ratio was at 20.1%, above the regulatory threshold.
As a testament to our steady performance, Asiamoney and The Asian Banker recognized Metrobank as the "Best Domestic Bank" and the "Strongest Bank in the Philippines," respectively. To be acknowledged by these prestigious banking publications is an honor on its own, but for this to happen on the same year, in the middle of the pandemic, is something that makes us extremely proud of our franchise and our organization.
Digitalization initiatives The numbers speak volumes about our performance, but allow me to tell how we got there.
The first has to do with technology and our agility to spot emerging opportunities that arose with the growing acceptance of digital transactions by our clients who were coping with lockdown restrictions. More than digitizing our transactions, we also embedded digital technology in our processes to ensure efficient, safe and best-in-class service and engagement. While we have been on this path even prior to the pandemic, digital transformation requires a great deal of time, resources, and effort, and so this will continue to be a work in progress.
As digital adoption in the country further accelerates, we will continue to strengthen our infrastructure and expand our capabilities in the digital space. Our customer-centric approach will propel our initiatives to utilize digital channels, not just a means to drive efficiency and productivity, but also to engage and educate current and prospective customers.
Customer-centricity While enabling technology to deliver the best digital experience to our customers, we also recognized the need to keep our customers engaged through various means.
Even in the face of an unprecedented health crisis, we remained resilient in providing our customers with the best services while mindful of health and safety protocols. At the same time, we sustained our financial education initiatives and ramped up our fraud awareness campaign, especially with the rise in cybercrimes as more people around the world went online in the past two years of the pandemic. We will ensure that our customers' digital experience with Metrobank will continue to be safe, reliable, and secure, as we safeguard customer information and data privacy.
Employee welfare We believe that an engaged workforce leads to happy customers.
In 2021, we continued to safeguard the health and safety of our people, which is vital to our ability to pivot towards growth. Together with our parent company, GT Capital, Metrobank provided COVID-19 vaccines to employees and their families and household members through a vaccination campaign dubbed #VaxForMetrobankGroup. We now have 98% of our employees fully vaccinated, which enables us to do even more for our customers and other stakeholders in these challenging times.
With limited opportunity to hold face-to-face gatherings, we utilized our online capabilities to keep Metrobankers informed and engaged. We sustained our webinars for employee wellness and for informative sessions on employee benefits. We also listened more intently to their views and opinions to ensure their welfare through various efforts such as an employee engagement survey.
Helping communities Having a stellar financial performance amounts to nothing if we do not make our numbers count for people and communities.
Thus we sustained our programs through our corporate social responsibility arm, Metrobank Foundation, Inc. (MBFI), and through GT Foundation, Inc. (GTFI), the corporate foundation of the Bank's parent company, GT Capital.
Since the start of the pandemic, MBFI and GTFI have donated a total of Php346 million for various aid programs including PPEs for health care and security frontliners; COVID-19 testing kits and molecular laboratories; food relief programs which included feeding program and assistance to community pantries; livelihood assistance; and laptops and tablets to support students' distance learning.
We celebrated Metrobank's 59th anniversary in 2021 by distributing Php15 million worth of grants in line with our advocacy to help reinvigorate the economy through financial grants to select government agencies and non-profit organizations. This was given to 12 partner organizations in support of programs in health, education, livelihood, and sustainable feeding. MBFI with GTFI also continued to provide calamity assistance to victims of natural disasters such as Typhoon Maring and Super Typhoon Odette. MBFI also sustained its key advocacies on education, the arts, and maintaining peace and order even as it extended total donations of Php121.5 million in 2021.
Our employee volunteerism arm, the Purple Hearts Club (PHC), focused on supporting communities and moving forward in the new normal, keeping communities in good hands. PHC extended Php12.2 million in donations towards virtual volunteerism and donation efforts, balancing community engagement with strict observance of health and safety protocols.
Turning diamond This year marks our 60th anniversary since we opened our doors to the public as a small bank in Binondo, Manila. A lot has happened and evolved in our industry over these six decades, and we are grateful that we have managed and continue to overcome several crises, including COVID-19. We are in the strongest position we have ever been, and in the best position to grow and serve our customers, our people, and our communities in the coming years.
As the economy inches towards full recovery, we remain on the lookout for growth opportunities as well as the emerging challenges ahead. While we believe we now have a better grasp of navigating the pandemic, we must still temper our optimism.
The near-term outlook for the global economy remains highly uncertain. The geopolitical tensions between Russia and Ukraine are still unfolding as we prepare this annual report. There are also continued risks of emerging COVID-19 variants while more economies start exiting unprecedented levels of fiscal and monetary policy support. With uncertainty ahead, we must not just be good at what we do, but be even more agile, flexible, and quick to adapt to the rapid changes in our business and economic environment.
Moving forward While we have made significant progress in the midst of an extraordinary time, our collective work is far from over. We must continue to work together to ensure that our digital initiatives, customer-centric approach, and employee and community engagement lead to a stronger nation and a better future for us all.
Let me take this opportunity to express our gratitude to our employees for their unwavering dedication and hard work in the past years. Our success over the last 59 years is rooted upon Metrobankers' commitment to deliver continued Meaningful Banking services.
We also would like to extend our deepest appreciation to my fellow directors for their continued guidance and to our Senior Management for capably executing our strategy in the past year. I would also like to express my gratitude to our shareholders and our dear customers for their loyal support.
While some uncertainty remains in our industry and around the world, I feel confident that Metrobank is on a stronger footing to take on the journey to our sixth decade and well positioned to help reinvent the future in new and unexpected ways, while continuing to make a meaningful impact on our communities and our nation.
Arthur V. Ty Chairman
President's Report
If 2020 was a dark and difficult year because of the COVID-19 global pandemic, 2021 gave us a glimmer of hope.
Many economies, including ours in the Philippines, quickly rebounded in 2021. As countries ramped up their vaccination programs and mobility restrictions eased, economies reopened one by one and investors started to regain their appetite.
On the other hand, recovery remained uneven in parts of the world. Global supply chain bottlenecks resulted in a hike in commodity prices particularly in the U.S. where consumer prices rose the highest since 1990, fanning inflation concerns and prompting a more hawkish U.S. Federal Reserve.
Uncertainty still abounds, even here at home. While the Philippines managed to climb out of the recession, posting a 5.7% GDP growth in 2021, many of our countrymen adversely impacted by the pandemic, be it in their personal or work lives, have yet to fully regain their jobs or their footing.
Compounding the challenges were higher food, transportation and oil prices in 2021, mirroring the global commodity markets. Despite rising inflation, which averaged at 3.9% in 2021 versus 2.4% in 2020, monetary authorities kept a steady hold on a 2.0% policy rate to support economic recovery. Yields on government securities steepened on the long end, amid expectations of higher inflation and an earlier-than-expected U.S. Fed rate hike.
Resilience amidst uncertainties Throughout these pockets of uncertainty, Metrobank continued to focus on protecting the interests of shareholders while ensuring the well-being of our colleagues and supporting our customers and communities. Despite the often difficult circumstances, we managed to pull off another exemplary performance in 2021, for which we should all take extreme pride.
Proof of our resilience and strength even under pandemic conditions, Metrobank's net income rose by 60% to Php22.2 billion in 2021. Our sufficient reserves and healthy portfolio enabled us to significantly reduce our loan loss provisions. Robust fees and other income, as well as lower operating expenses, contributed to our strong earnings performance.
Our low-cost current and savings accounts (CASA) rose by 12% to Php1.5 trillion, which helped trim our overall funding cost. This supported the recovery of our corporate lending and credit card businesses, reflecting improving business and consumer confidence. While the Bank saw a decline in interest income from lower loan yields and shorter duration of investment securities, these factors were offset by a steeper drop in interest expense. Our net interest margin stabilized at 3.4% since the second quarter of 2021. Intensified efforts to improve operational efficiencies continued to pay off, with operating costs shrinking by 1% to Php59.5 billion.
Amidst the tough economic environment in 2021, our non-performing loans (NPLs) declined by 12%, with NPL ratio easing to 2.2% in 2021 from 2.4% in 2020. NPL cover further improved to 175% from 163% in 2020.
Metrobank solidified its position as the country's second largest private universal bank with consolidated assets of Php2.5 trillion and total equity of Php318.5 billion in 2021. Our capital adequacy ratio (CAR) of 20.1% and Common Equity Tier 1 (CET1) ratio of 19.3% remain substantially higher than the minimum regulatory thresholds.
Magnifying our strength Contributing to our strong performance are our key subsidiaries and affiliates in the Metrobank Group.
Philippine Savings Bank (PSBank), our thrift bank arm, saw its net income grow 39% to Php1.5billion, largely due to an increase in non-interest income, prudent management of expenses, and lower loan loss provisions. PSBank further improved the digital banking experience of its customers through more robust online and mobile platforms.
First Metro Investments Corporation (FMIC), our investment banking subsidiary, continued to show its prowess in the domestic capital markets with the completion of 22 deals, including the largest initial public offering (IPO) in history worth Php55.9 billion. Despite a difficult market environment, the investment bank managed to capture 87% of the total capital markets transactions in 2021, raising over Php1.12 trillion for both the government and the private sectors.
AXA Philippines (AXA), our insurance arm, ended 2021 with close to two million clients through its group and individual life insurance, as well as general insurance products through its wholly owned subsidiary Charter Ping An. AXA introduced several health care solutions to suit the different needs of Filipinos and launched a micro-insurance product to expand accessibility.
ORIX METRO Leasing and Finance Corporation (ORIX METRO) stepped up its collection efforts and adopted a programmed strategy to manage foreclosed assets. To improve operational efficiency, ORIX METRO rationalized its network to 107 branches nationwide.
Sustaining our momentum All these results validated our strategies of fortifying our balance sheet and proactive provisioning at the start of the pandemic in 2020.
As a testament to our performance, two prestigious international publications recognized Metrobank for being the "Strongest Bank in the Philippines" (The Asian Banker) and the "Best Domestic Bank in the Philippines" (Asiamoney) in 2021. To be cited for our strength and resilience amidst the global uncertainty is a badge of honor that all Metrobankers will wear with pride.
Looking towards 2022, we expect to ride on the growth momentum of the Philippine economy and aid in the recovery by gradually stepping up our lending activities. We will continue to provide long-term support to businesses that contribute to nation building, primarily activities that generate jobs and create better quality and safe products and services. We will support corporates that adhere to good governance practices.
Equally important, we will take into account environmental, social, and governance (ESG) principles into our lending and investment decisions in line with our commitment to sustainable development goals.
In 2021, we put in place a governance structure that will pursue our sustainability agenda, with strategies to be executed by our newly-established Sustainability Department. We have also started engaging our stakeholders, building capacity in data monitoring and reporting, and establishing sustainable finance and enhanced risk management frameworks. To emphasize our commitment and focus on sustainability, we have published our first stand-alone Sustainability Report for 2021. It contains our actionable programs and portfolios and likewise now includes more environmental disclosures.
We also recognize that the pandemic has led to the acceleration of digital adoption worldwide. Even prior to the pandemic, we have been embarking on a digital transformation journey to enable us to provide our customers with best-in-class service and engagement in a safe environment, as well as to improve our operational efficiency. To optimize our digital investments, we have aligned our strategies with customer needs. We will employ a digital-first strategy to serve and expand our mass market and high-potential retail customers. We recognize the need for more high touch servicing for institutional and high net worth clients, hence along with digital processes, the relationship and branch managers will play a key role in addressing their requirements.
This ambition prompted us to invest in various capabilities to support our digital transformation. This includes system upgrades, security enhancements, and process re-engineering to enable straight-through-processing of our branch of tomorrow. We are also boosting our data management capabilities to protect our customers against fraud, money laundering, and other cybercrimes, as well investing in customer relationship management (CRM) platforms to tailor-fit our products and services. As we aim to streamline the administrative processes in the branches, we plan to upskill our branch personnel to be financial advisers and relationship managers.
Moving forward with confidence As the daily number of COVID-19 cases further declines and mobility restrictions continue to ease, we are hopeful that the path to our economic recovery will be smooth and steady. However, we hold no illusion that uncertainties still abound, among them the current geopolitical tension between Russia and Ukraine, the emergence of new COVID-19 variants, and the outcome of the upcoming national elections in our country.
Thus, we need to sustain our strategy to arm ourselves against future shocks: further strengthening our balance sheet, adopting prudent banking practices, and protecting our asset quality. This strategy has served us well in what could probably be the darkest time in history due to the global pandemic; we are confident it will help us achieve sustainable growth beyond our 60th year.
Armed with the right strategies, a proven track record, and the ambition to deliver on our potential, we can tackle the challenges of the future with greater confidence.
Together with our employees and our senior management team who both never wavered in their commitment and dedication to service, we would like to thank our partners, stakeholders, and customers for your continued loyalty and trust in Metrobank. Today and in the future, you can always count on us to stay true to our promise of keeping you in good hands.
Fabian S. Dee President
Board of Directors
An active and competent Board of Directors is responsible for the governance of the Bank. It has collective responsibilities for leadership and control of the Bank's affairs, sets the corporate governance tone, leads the process of developing and reviewing the Bank's strategies annually, oversees the development, review, and approval of the Bank's vision and mission statements, a sound corporate governance framework, strategic and business plans, risk management, internal control system, financial performance and the adoption of sustainability principles, including environmental and social risk areas.
Arthur Ty

Chairman

Francisco Sebastian

Vice Chairman

Fabian Dee

President/Director

Alfred Ty

Director

Vicente Cuna

Director

Solomon Cua

Director

Francisco Del Rosario

Independent Director

Edgar Chua

Independent Director

Angelica Lavares

Independent Director

Philip Soliven

Independent Director

Marcelo Fernando

Independent Director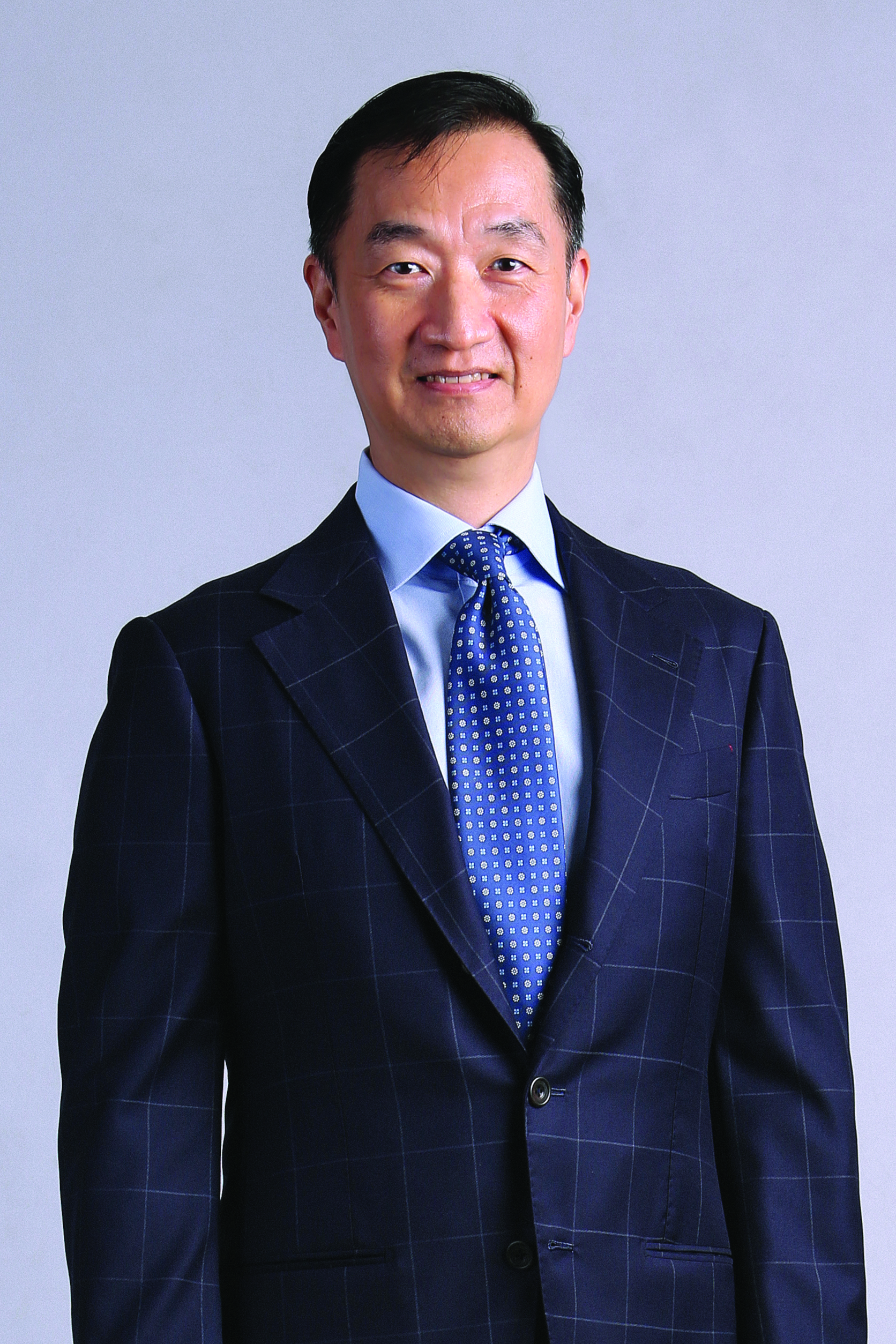 Arthur Ty
Chairman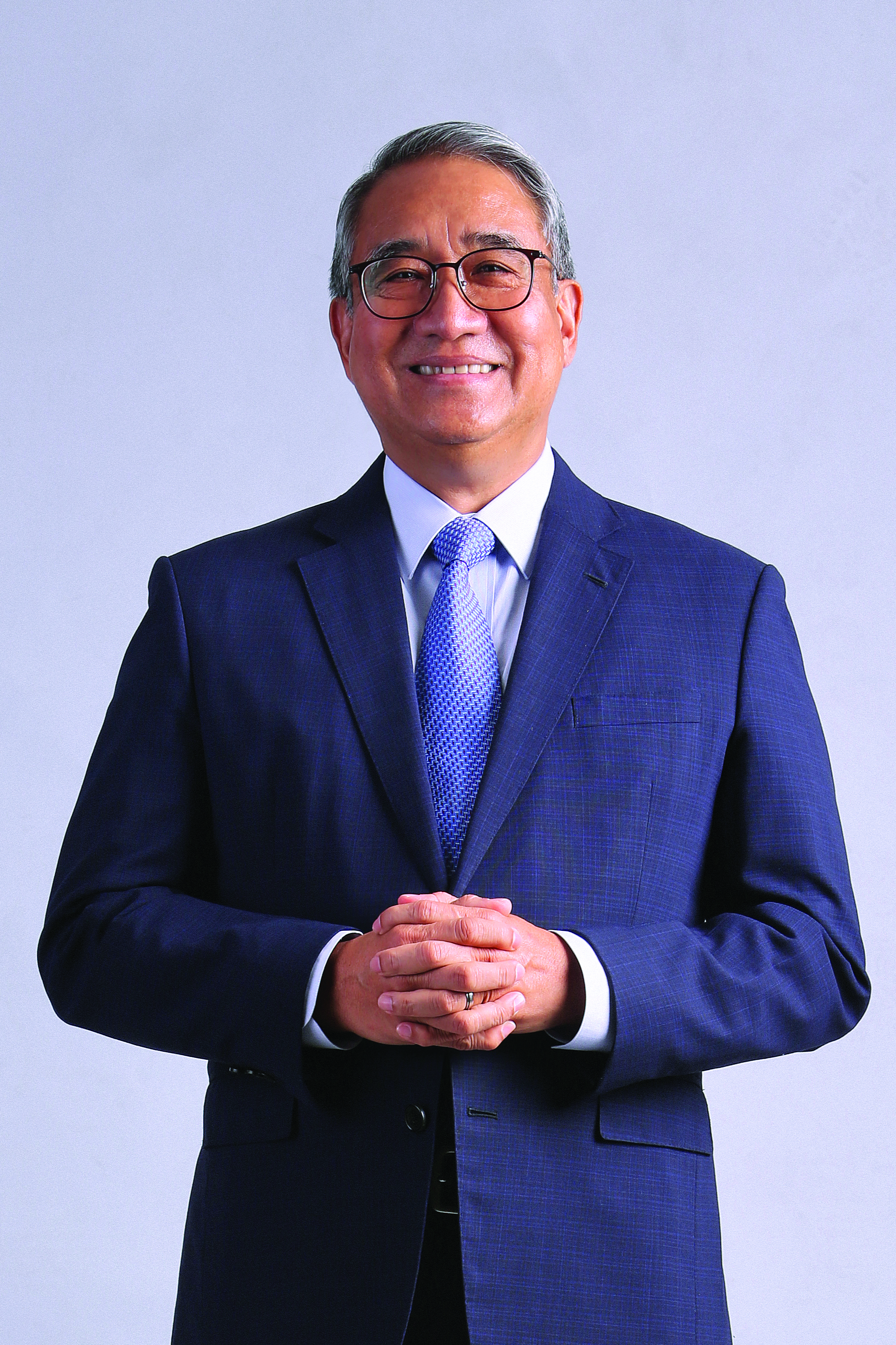 Francisco Sebastian
Vice Chairman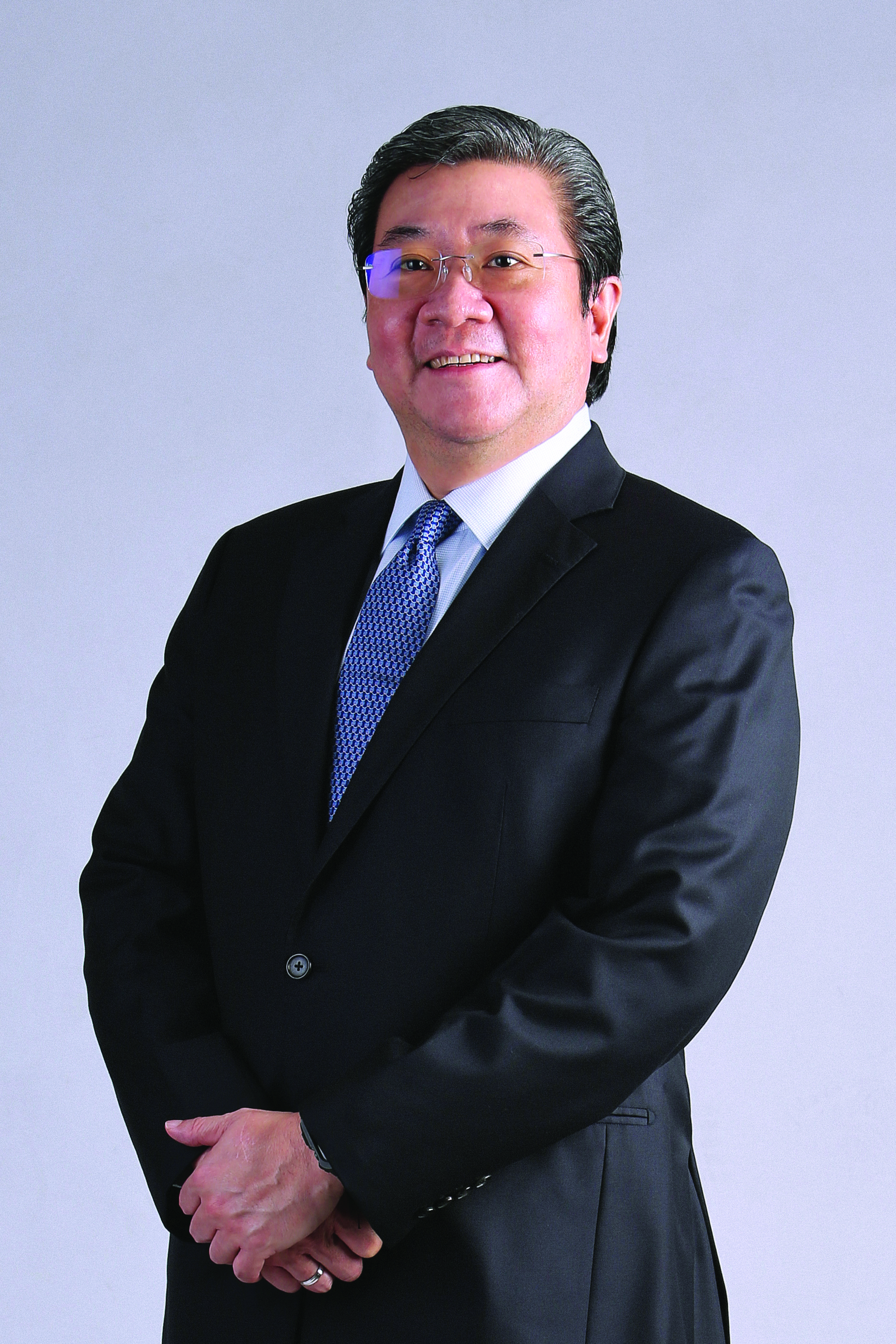 Fabian Dee
President/Director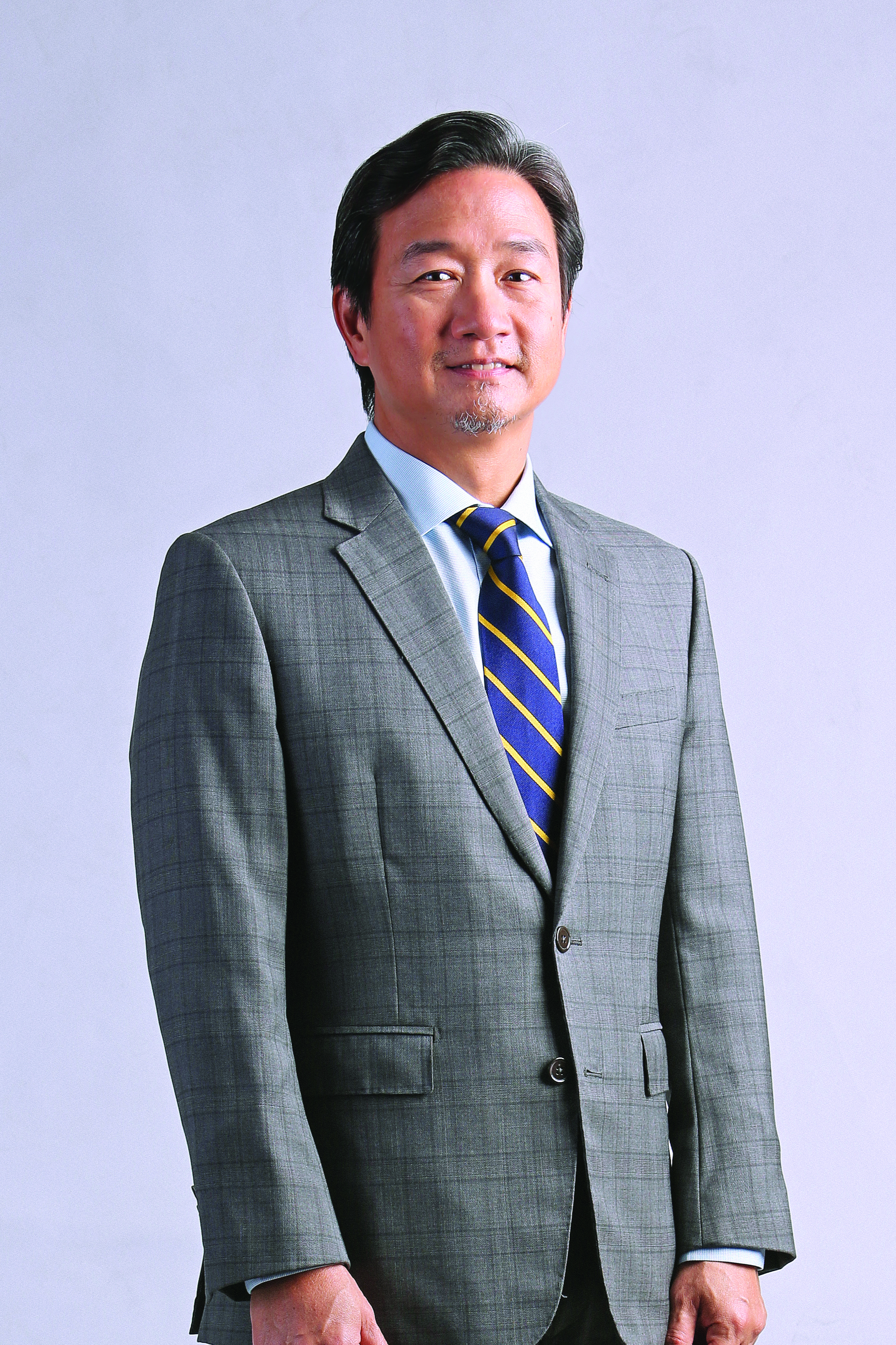 Alfred Ty
Director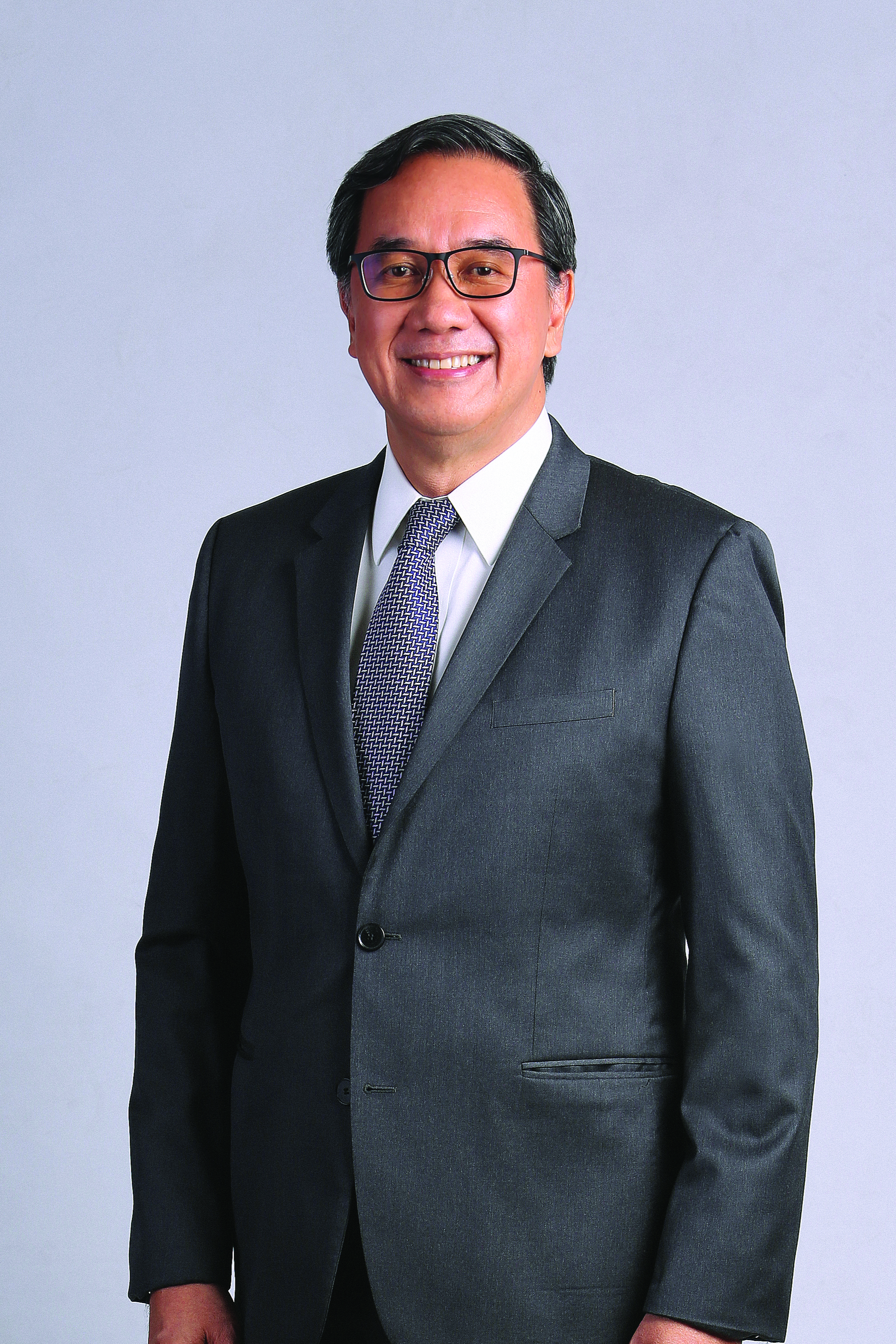 Vicente Cuna
Director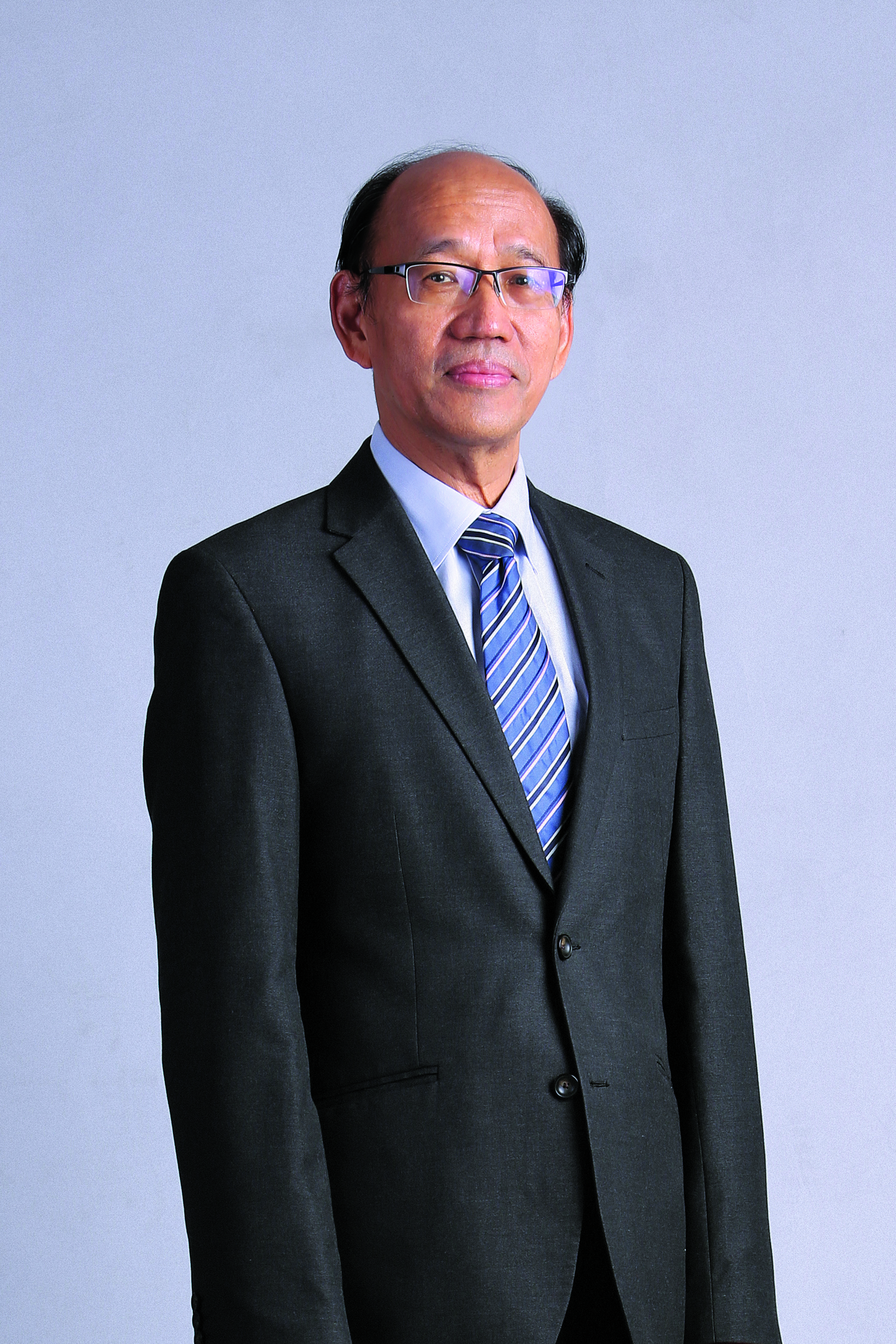 Solomon Cua
Director
Francisco Del Rosario
Independent Director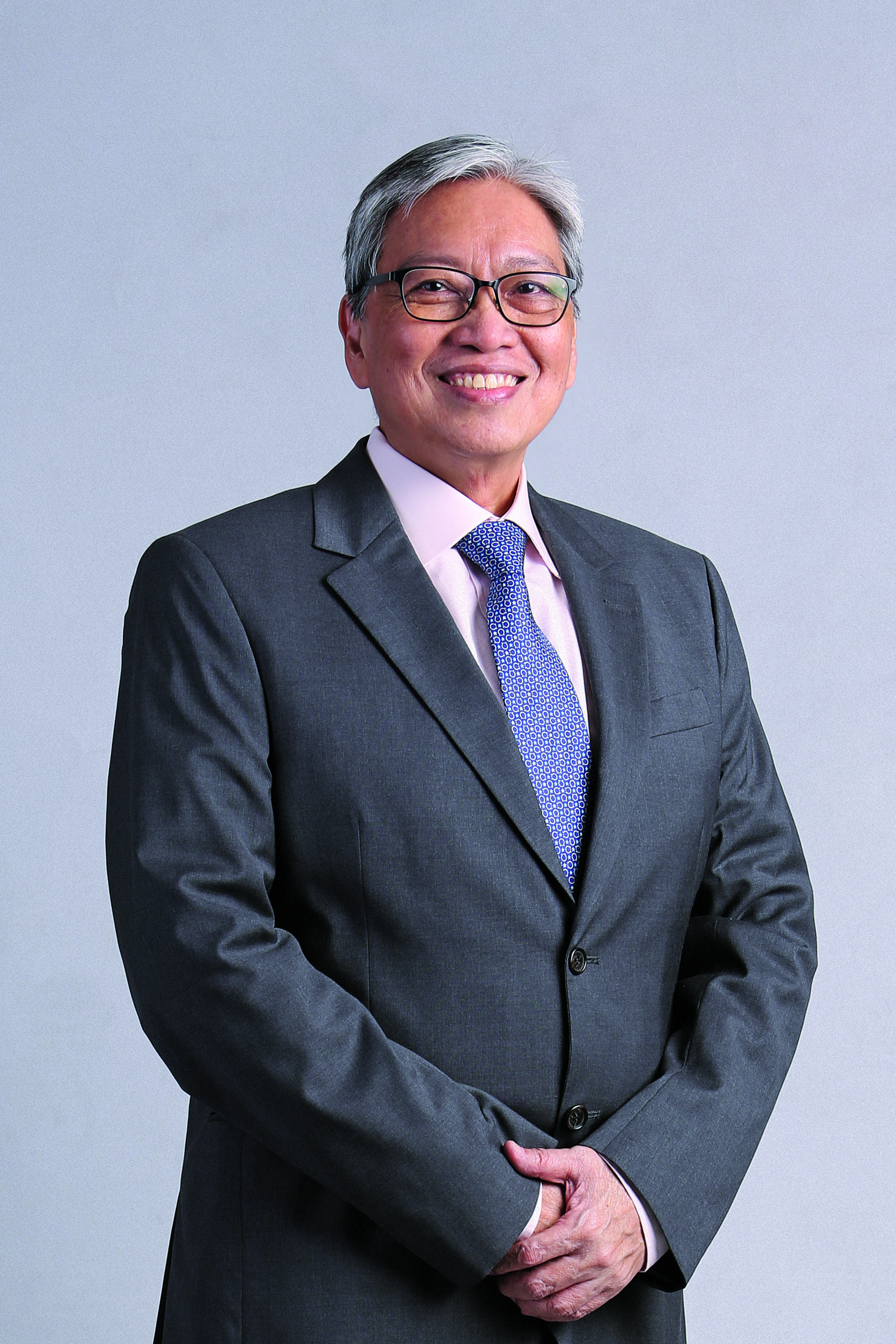 Edgar Chua
Independent Director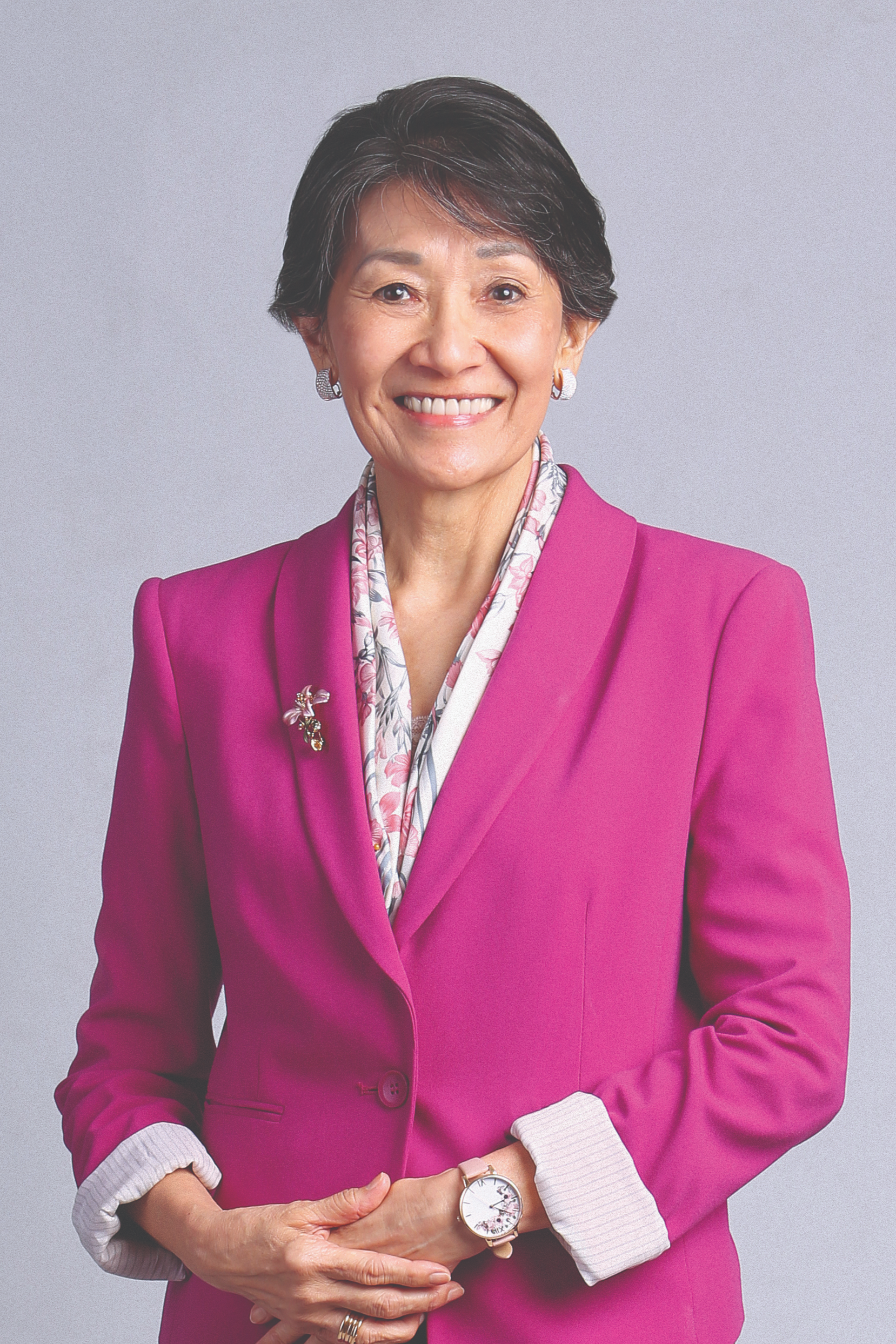 Angelica Lavares
Independent Director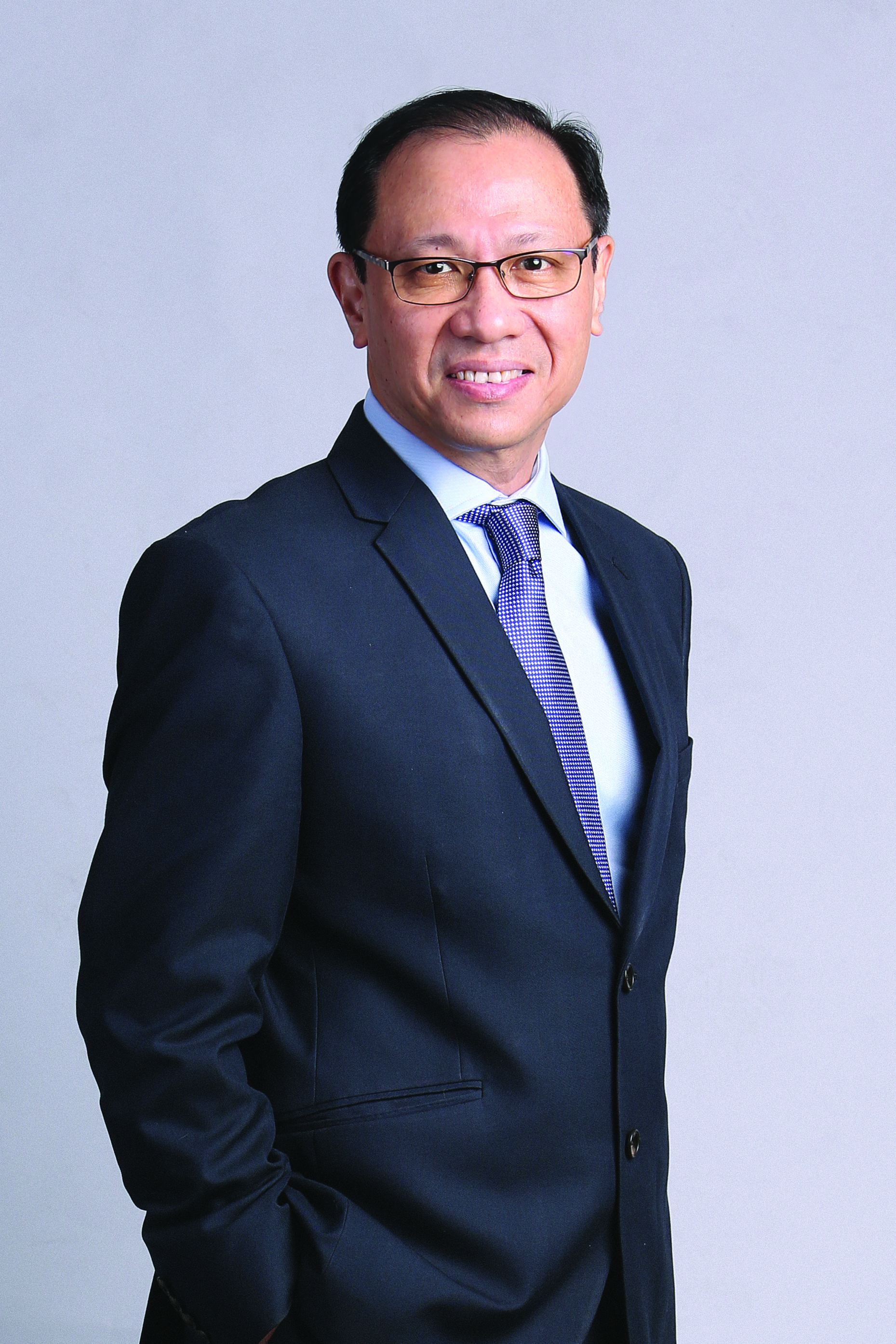 Philip Soliven
Independent Director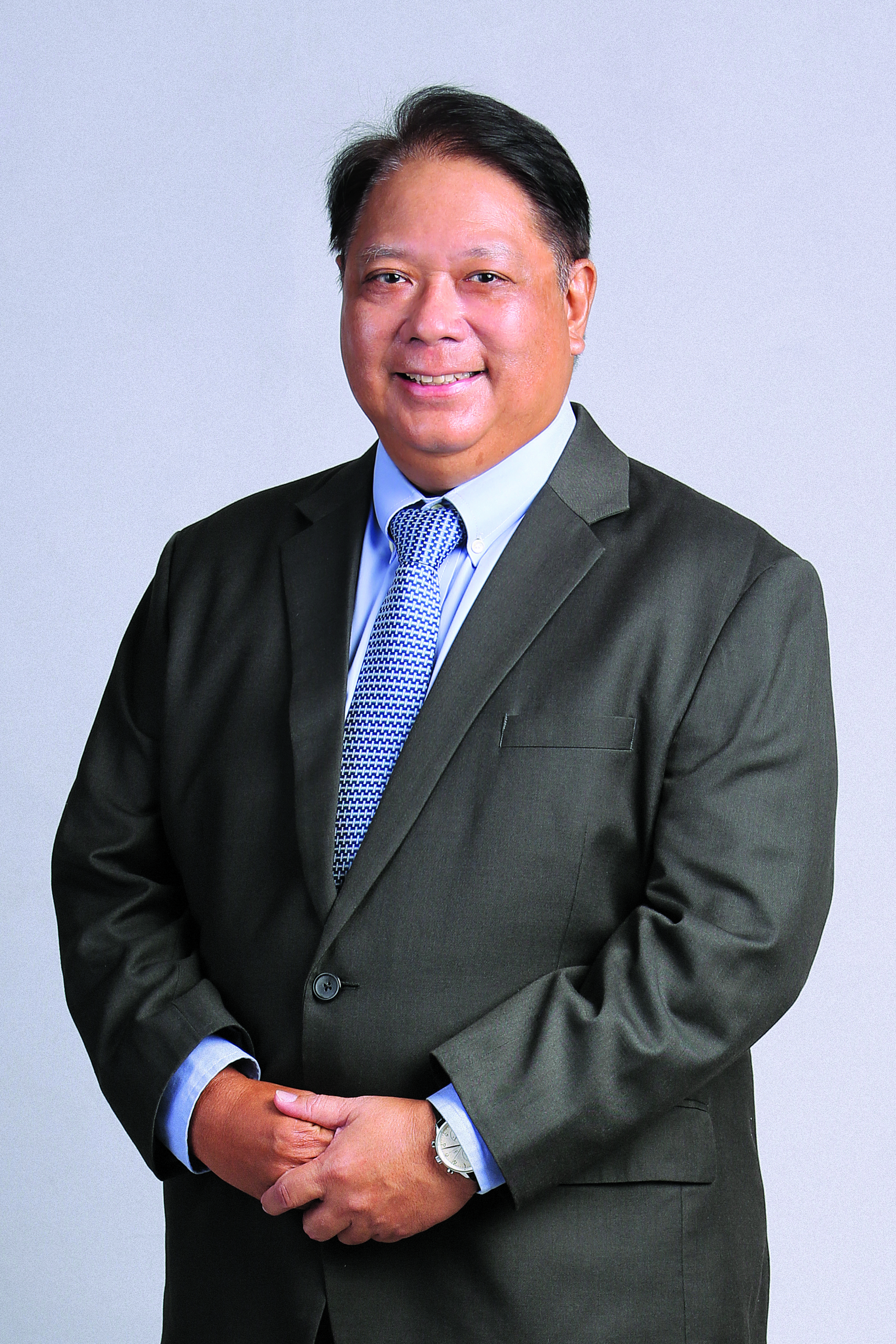 Marcelo Fernando
Independent Director