Corporate Social Responsibility
More meaning in caring
We are not here solely for business. The Bank is here to do good, to help other people, and to help the country. It is our responsibility to give back to society and to contribute to nation-building.
These words of our late group chairman and founder, Dr. George S.K. Ty, still ring true to this day, and even more so in this time of unprecedented challenges. Charity and philanthropy have become more relevant due to the COVID-19 global pandemic and other humanitarian crises. Since the beginning of the pandemic, the Bank has released more than Php346 million in aid for various pandemic-related programs.
Metrobank Foundation
True to its culture founded on malasakit, Metrobank plays an active role in nation building through its philanthropic arm, the Metrobank Foundation Inc. (MBFI).
Metrobank Foundation Outstanding Filipinos
Ten career-service Filipinos exemplifying the true meaning of "beyond excellence" and whose actions helped shape better communities each received one million cash prize, a gold medallion and "The Flame" trophy.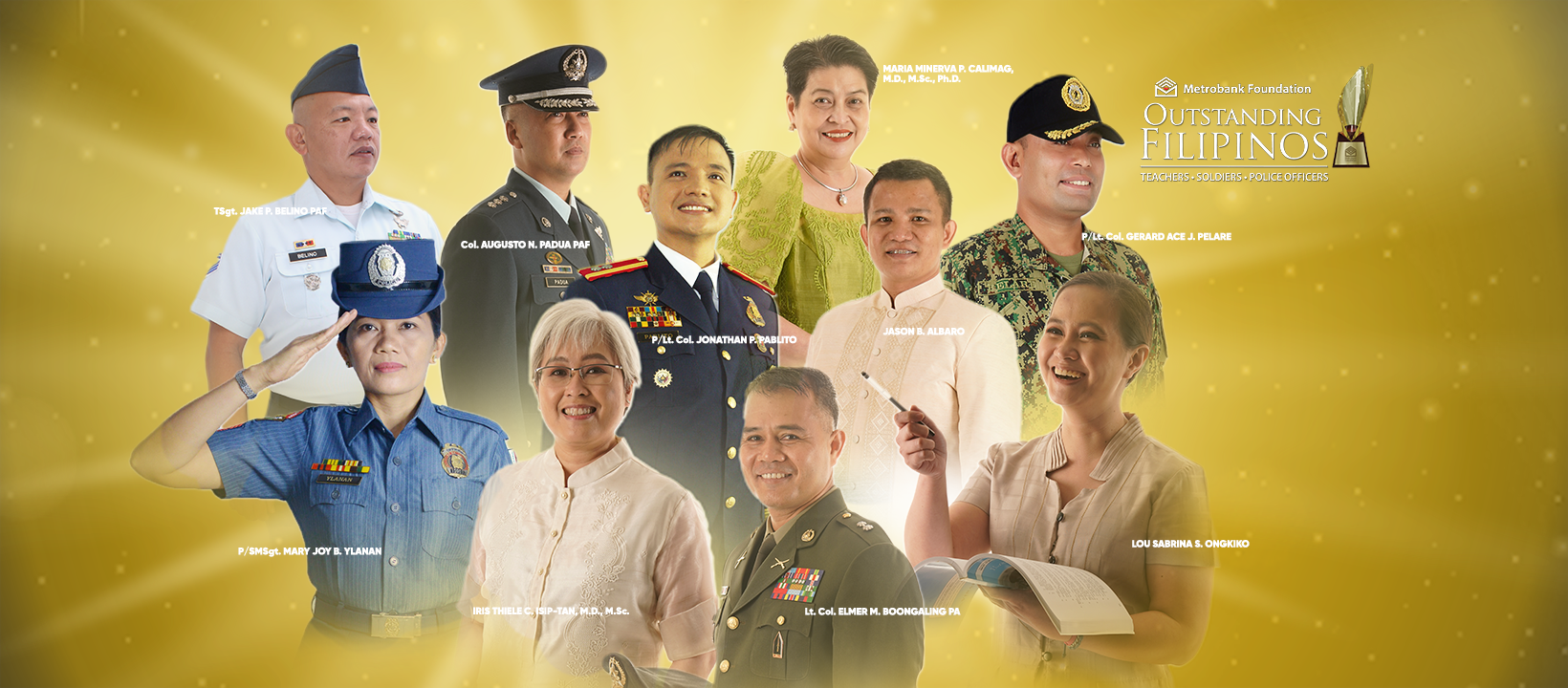 Metrobank Art and Design Excellence (MADE)
A pioneering corporate social responsibility program for the arts, the Metrobank Arts and Design Excellence (MADE) has evolved into a development program that welcomes ideas promoting social development, appreciation and preservation of our cultural heritage and democratizing art through competition, webinars and artists' talks, art education and preservation and activities showing how art and design applications can be tools for social development in a pandemic setting.
Grants and Social Development Partnerships
In celebration of Metrobank's 59th anniversary, MBFI, together with GT Foundation, Inc. (GTFI) turned over Php15 million worth of grants to 12 social development partners as part of its annual giving-back tradition, recently renamed as the George S. K. Ty Grants Turnover. The grants focused on food relief activities (i.e. feeding program and assistance to community pantries); construction of water, sanitation, and hygiene facilities for school children; educational grants for blended learning modalities; hospital donations; and livelihood support.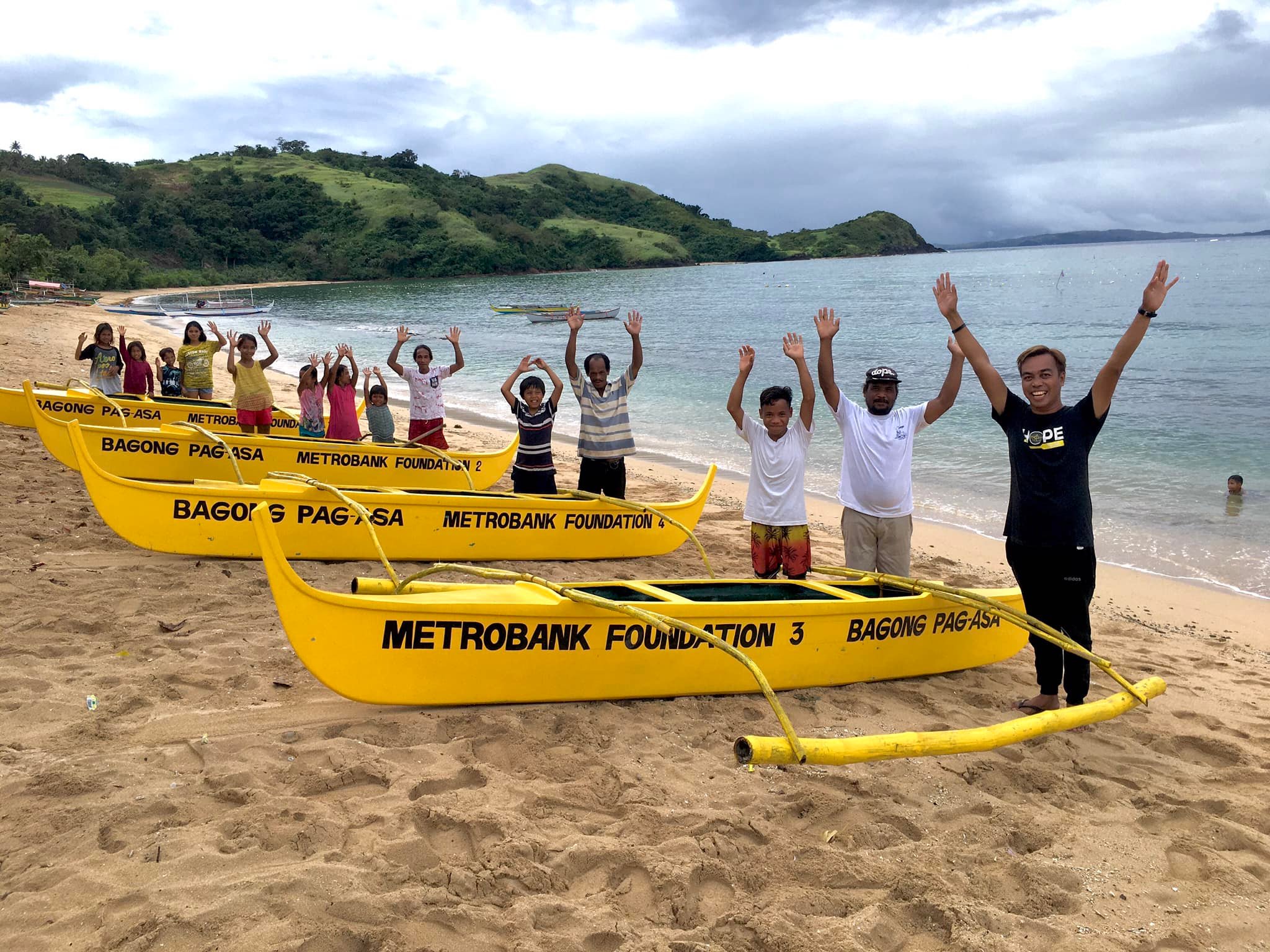 Various Education Programs
Aside from supporting 451 scholars in 2021, MBFI pursued the now annual and math-oriented Learn@Home program, paid tribute and celebrated educators during the National Teachers Month, partnered with the DepEd and various industries under the umbrella NTM Coordinating Council and collaborated with the World Vision in encouraging the private sector to provide support for teacher training programs.
Bags of Blessing
In its 9th year, the gift-giving Bags of Blessing (BOB) collaboration between MBFI and GTFI, in partnership with Caritas Philippines, helped curb hunger and alleviate the social impact of the pandemic by assisting almost 100,000 families or approximately 500,000 individuals in 182 sites nationwide.
Disaster Response
MBFI, together with GTFI, continued to reach out to victims of natural disasters and other calamities in 2021 in addition to its pandemic response. Around 3,000 families in areas affected by Typhoon Maring received relief goods coursed through several implementing groups. Resources were mobilized to provide immediate relief assistance to areas hard-hit by Super Typhoon Odette in December 2021. A donation of Php6.0 million was extended to assist 14,000 families from the affected provinces.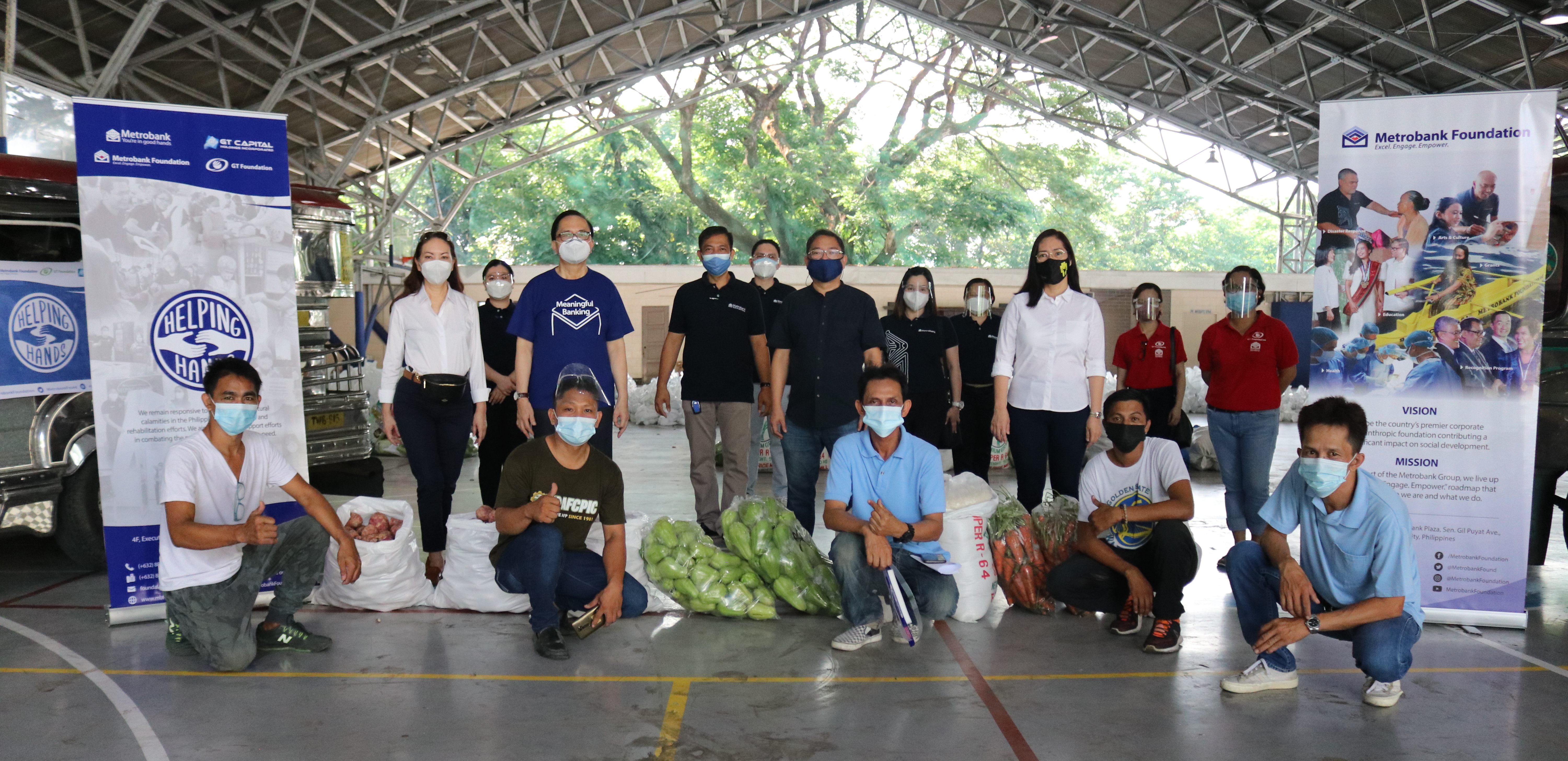 Purple Hearts Club
Having an innate sense of Heart for Community as Metrobankers, the spirit of Bayanihan has always been prevalent in many ways of doing things for the communities. Being an industry leader comes with a responsibility to work together with the Filipino people towards socio-economic development. Year on year, Metrobank's brand of service marks a breakthrough.
Purple Hearts Club (PHC), the employee volunteerism arm of Metrobank, kept the bank's corporate spirit, while shifting to virtual volunteerism and donation efforts in addressing the needs of communities in the face of challenges thrown by the pandemic. This culminated in the launch of the Bayanihan Awards Program recognizing Metrobankers' malasakit and civic duty and the promotion of voluntarism in the new normal.