Strategy and Performance
Creating a Sustainable Business
Steadfast on our purpose to empower individuals and businesses in realizing their goals and reach their full potential, we continue to serve and create customized financial solutions, expand our scope of reach, and lead in community service.
As business activities gained greater traction, we at Metrobank, together with our subsidiaries, look forward to growing alongside the economy in providing our clients with top-notch service in new and meaningful ways. Key strategies are anchored on growth, in terms of customer base, loans and investment portfolio, enhancing customer experience, expanding digital banking solutions, improving operational efficiency, having a sound and effective corporate governance and risk and compliance management, and investing in people development.
We aim to elevate customer experience by offering products and services with distinct features and strong value proposition. For instance, new product types will be introduced to better fit the needs of our existing customers and new emerging markets. We will drive digitalization by evolving the way we engage with our customers. We will bring our customers from a multi-channel state — from engaging with us across various touchpoints, to a mobile-centric, omni-channel state, in which customer experience is transformed to be digital-first, enabling them to self-service at their convenience. To be more mobile-centric, we will enhance and upgrade our digital platforms by migrating some branch services digitally.
Cognizant that the evolving digital and operating environment calls for a robust IT infrastructure, the Metrobank group will continuously allocate substantial investments to IT projects and improve our data management and analytics to support the digital transformation initiatives suited for the growing needs and preferences of clients.
The Group also recognizes that good risk management goes beyond regulatory compliance and must be part of our growth strategy and day-to-day business. With increasingly strict corporate governance requirements and compliance targets under the Basel III framework, we aim to promote continued focus on credit excellence and detailed attention to market and operational risks, and account for other important risks. We shall continue to apply rigorous risk management practices that are supported by high quality information systems and risk management tools.
As part of our promise to educate our clients and employees, we will transform financial education digitally. We recently launched an e-book platform called Moneybility, dedicated to provide continuous financial education to our clients and to new and unserved markets. We will also improve our investment advisory content through Metrobank Wealth Insights and Earnest while our investment banking arm, First Metro Investment Corporation, will continue providing its clients with economic and market updates through its annual Economic & Capital Markets Briefings and its monthly publication, The Market Call. We will also continue our regular proactive ways to avoid online fraud. Sound and effective corporate governance enables us to build a culture of integrity and sustain our business amidst the rapidly evolving business environment.
We believe that an engaged workforce leads to satisfied customers. As such, we will continue to invest in people development by strengthening the professional development of our employees, equipping them with the necessary skills and information they need to do their jobs effectively. We will continuously train our people to professional development trainings/workshops on areas such as communication and presentations skills, critical and analytical thinking, product and project management, and leadership. These initiatives will help improve/strengthen talent attraction, talent retention, and succession planning programs.
Recognizing our role of being an active participant in nation-building, we will continue to advocate for CSR activities through our philanthropic arm, the Metrobank Foundation Inc. (MBFI). MBFI will sustain its long tradition of Metrobank Foundation Outstanding Filipinos, Metrobank Art & Design Excellence (MADE), and its various educational programs such as Metrobank Scholarship Program. We will also strengthen Purple Hearts Club (PHC) to instil the spirit of corporate volunteerism among our people.
We are firmly focused on our objectives and core business of delivering Meaningful Banking services to our clients with relevant financial solutions, best-in-class customer experience, and secured and efficient operations. These efforts are anchored on our Core Values program and always embraced by our people, proving that "You're in Good Hands with Metrobank" is more than just a promise, but a way of life at Metrobank.

Banking on Collective Strength
With a track record spanning over 60 years, the Metrobank Group takes pride in being a premier financial conglomerate with a diversified portfolio.
We take pride in the collective strength and excellence of our subsidiaries and affiliates which occupy leading market positions in key segments — from institutional and consumer banking, to investment banking, leasing and financing, and bancassurance.
---

Philippine Savings Bank (PSBank) was well positioned to capitalize on the economy's gradual reopening and roaring consumer spending by proactively adapting to change, focusing on productivity and operational discipline, and leveraging on digital technologies and Big Data.
As such, PSBank posted its highest-ever net income of PHP3.7 billion, growing by 138.9% from a year ago. PSBank is well capitalized with total assets reaching to PHP264.4 billion by end-2022. Capital Adequacy and Tier 1 Ratios improved to 24.8% and 24.0%, respectively, which are well above BSP-set minimum levels.
Building on its growth momentum, PSBank was recognized by Issuer Credit Rating of PRS Aaa with a Stable Outlook from PhilRatings, among other awards.
---

2022 was a rollercoaster ride in many respects but First Metro Investment Corporation (First Metro) has completed 16 capital markets transactions and raised PHP1.1 billion in both debt and equity. This has solidified its market dominance with over 72.0% market share, earning recognition as the Best Securities House in the Philippines for 2022 by Asiamoney.
Among the landmark deals included the initial public offering of Balai ni Fruitas, First Metro's first for the Philippine Stock Exchange's SME board, and the two bond issuances of the Aboitiz's group's largest fundraising worth PHP30.0 billion.
---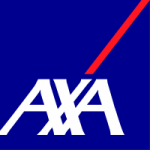 2022 ended for AXA Philippines (AXA) as one of the country's insurance and financial management leaders with over one million clients. Its market lead was strengthened with its merger with its general insurance subsidiary, Charter Ping An, in 2022.
As a testament to its excellence in the life insurance business, AXA was recognized as "Company of the Year, Life Insurance, Philippines" at The Asset Triple A Insurance Awards 2022.
Its comprehensive and affordable health care plan, Health Care Access, was also awarded as Health Insurance Initiative of the Year at the Insurance Asia Awards 2022. Its MyLifeChoice for Retirement plan was introduced to help customers prepare early for their retirement. Its AXA GAIN Fund enables clients to benefit from their estate. It also launched health claims reimbursements through Fast Lane via GCash.
---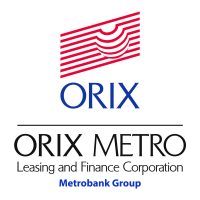 The country's top leasing and finance company grew its net income by 25.5% to PHP206.0 million despite economic challenges. New bookings grew 11.0% and the number of accounts increased by 7.0%, a strong indication that business activity is slowly coming back.
Given the change in its business model and market environment, ORIX METRO deemed it prudent to surrender its quasi-banking license in June 2022. The company has ensured that it has ample liquidity and is able to implement fund management strategies to support business growth.