You only need to ready a few items when you open an account at any Metrobank branch. You will be required to submit one valid, photo-bearing ID with your signature. The following are the acceptable identification:
a. Philippine Identification Card (PhilID)
b. Passport (including those issued by foreign governments)
c. Driver's License
d. Professional Regulation Commission ID
e. Postal Identity Card
f. Voter's ID
g. GSIS e-Card
h. Social Security System card or Unified Multi-Purpose ID
i. Senior Citizen Card
j. Overseas Filipino Worker ID or e-card
k. Seaman's Book
l. Alien Certificate of Registration or Immigrant Certificate of Registration
m. Government Office and Government Owned and Controlled Corporations ID (e.g. BSP, SEC, Insurance Commission)
n. Persons with Disabilities ID issued by the National Council on Disability Affairs
o. Integrated Bar of the Philippines ID
p. Valid photo-bearing school ID signed by either the Principal, Registrar or Head of the School (student's signature in the school ID is not required)
q. For Filipino students of public/government schools that do not issue school IDs:
Individual school certifications containing picture and signature of the child certified by the principal or head of the school
Blanket school certification signed by the principal or head of school (applicable for local sales activities conducted by the Bank at school premises)
r. Company ID (if signature bearing) issued by Covered Person registered with or supervised/regulated by BSP, SEC or Insurance Commission
Deposit rates and fees
Various rates and fees apply depending on the kind of account that you open.
See the list of rates for peso accounts and foreign-denominated accounts below: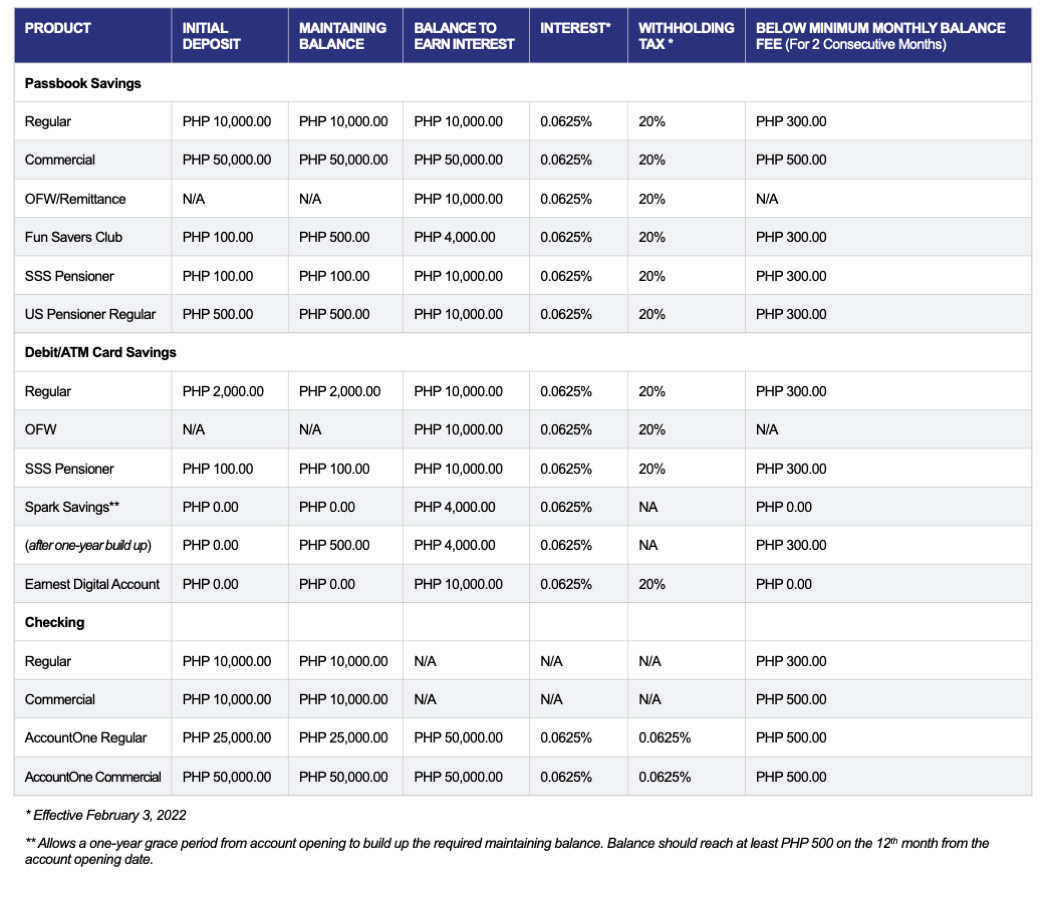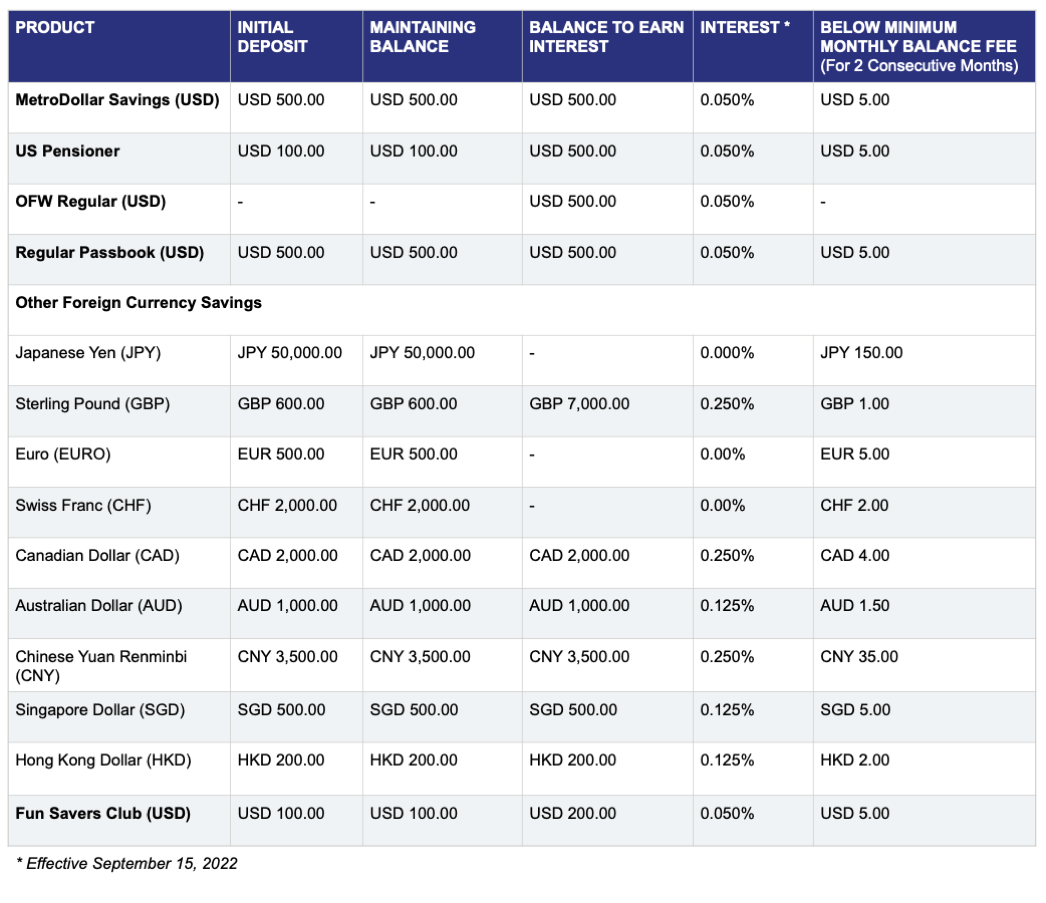 Read the Metrobank Deposit Terms and Conditions.
Member: Philippine Deposit Insurance Corporation. Maximum deposit insurance for each depositor PHP 500,000.