Sustainability has been at the heart of Metrobank since we opened our doors to the Filipino public in 1962. Since then, our mission has always been to empower people to realize their goals and to reach their full potential so they can ultimately contribute to building a prosperous nation. While we help our stakeholders with wealth creation today, we must also ensure that our efforts support the future generation's ability to do the same.
"You're in good hands" is not just our brand promise, but a recognition of our role in society, being one of the largest allocators of capital, as well as an institution that influences the lives of many.
For our customers, we customize financial solutions and continuously expand our delivery channels while pioneering solutions in anticipation of their future needs.
For small and medium enterprises, which comprise about 99.5% of total businesses in the country, we champion their development—from seed capital to expansion—and nurture their entrepreneurial spirit while unlocking opportunities for the future.
For corporates, we extend financing and advisory services to support their business expansion while ensuring their sustainable growth.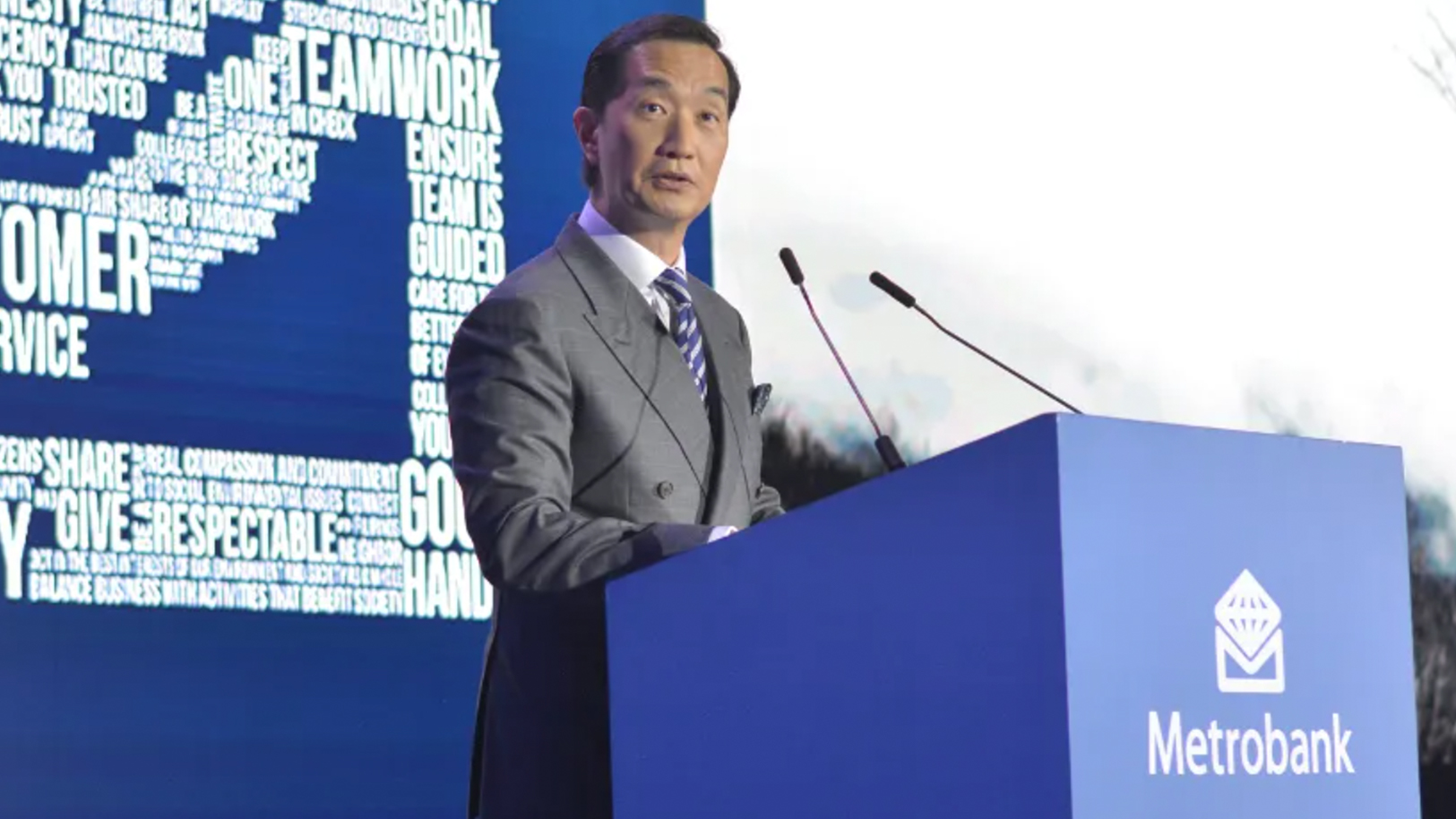 As one of Asia's best employers in 2019, we continue to maintain a solid reputation as employer of choice. For the more than 13,000 people in our employ, we prepare them for the future of work. Together with their families, we look after their welfare and livelihood.
Thousands of Filipino workers abroad depend on our financial products and services, including our international network for remittances that support their families. For them, this serves as a vital lifeline, before, during, and after the pandemic, that ensures their inclusive future. In 2021 alone, we processed $7.9 billion from 1.9 million remitters that benefited 3.5 million beneficiaries, improving the well-being of their dependents and boosting the economy.
For the local communities, our Metrobank Foundation—one of the most enduring corporate foundations in the country—has been making a difference in the lives of Filipinos for decades, especially in the areas of education, arts, and public service.
The Foundation will continue to play a significant role in amplifying our goal of making meaningful social contributions and in upholding role models in social service and public trust and accountability.
While we have been consistent in the pursuit of our mission these past six decades, the stark reality is that our country continues to be beset by many economic and social problems. Majority of our countrymen still struggle to meet even the most basic of needs, such as food and shelter. The pursuit of higher learning, let alone the education of young minds, has likewise consistently taken a back seat in the face of poverty, as the Philippines still lags behind access to primary education, maternal mortality rates, and access to reproductive health care. Access to decent health facilities also remains wanting.
Because of the current global economic crisis and recent increases in unemployment and poverty incidence, the goal of reducing the proportion of people living in extreme poverty may not be achieved. As of the first semester of 2021, poverty incidence among the population was estimated at 23.7%. This translates to 26.14 million Filipinos who live below the poverty threshold. On the other hand, subsistence incidence among Filipinos, or the proportion of Filipinos whose income is not enough to meet even the basic food needs, was registered at 9.9% or about 10.94 million Filipinos.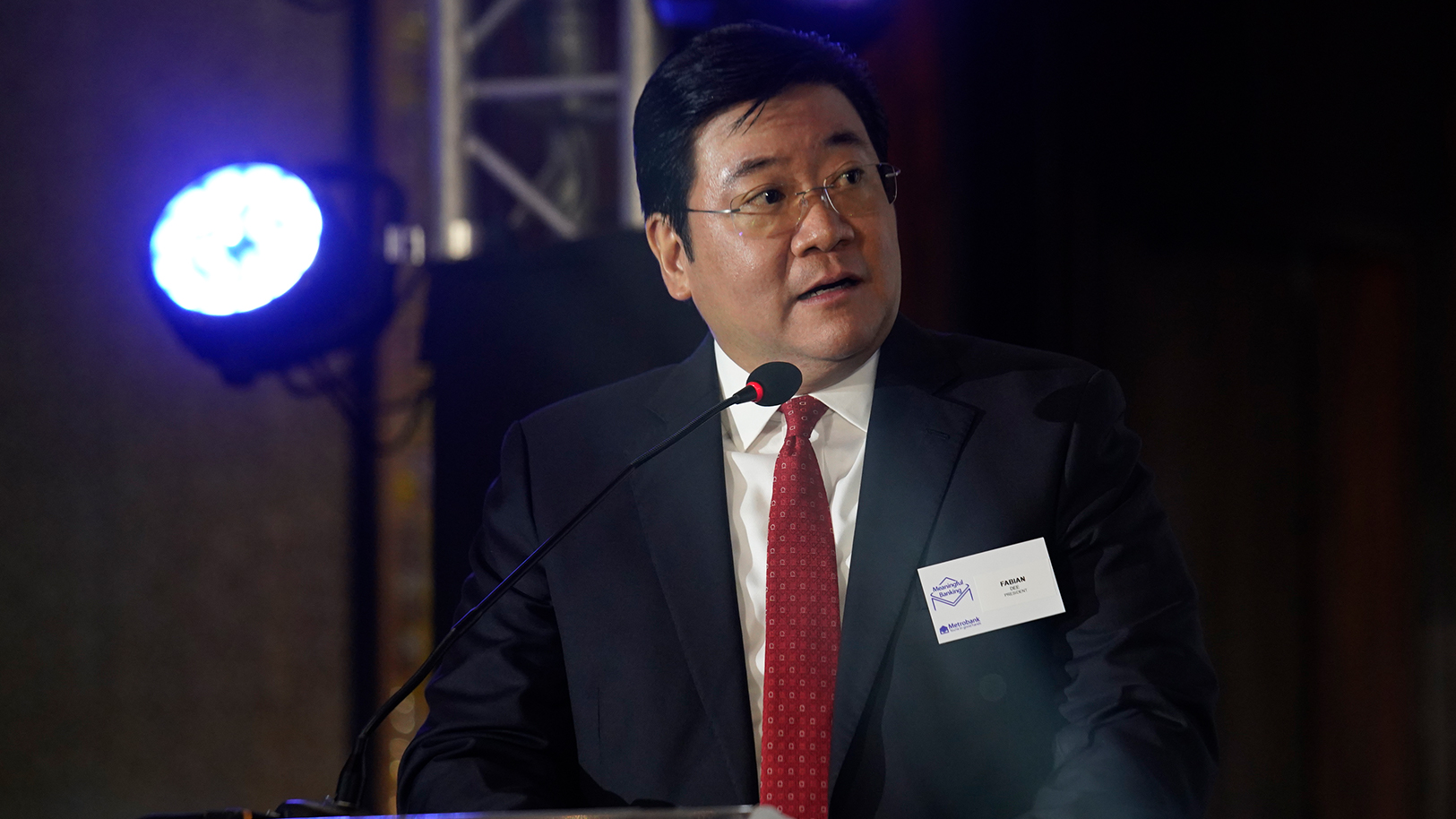 Among families, the first semester 2021 poverty incidence was estimated at 18.0%, which is equivalent to around 4.74 million poor families. Meanwhile, the subsistence incidence among families was recorded at 7.1% or around 1.87 million food poor families as of the same period.
With the rising rate of poverty, coupled with lack of local opportunity, Filipinos continue to look for work abroad, despite the known risks. Parental overseas migration has augmented household income through remittances, but it has resulted in increasing numbers of long-term disruptions in the dynamics of Filipino families. Studies from around the world indicate that children left behind by migrating caretakers face health and psychosocial problems, resulting in deteriorating academic performance and lower school attendance, greater risk of drug abuse, early pregnancy, involvement in criminal activities and social dysfunction.
The ongoing COVID-19 global pandemic only magnifies these challenges. At the height of the pandemic in 2020, more than seven million Filipinos lost their jobs. The Philippines also saw a drastic 75% reduction in the deployment of Overseas Filipino Workers (OFWs), which constitutes the lowest deployment numbers in over three decades. Meanwhile, the number of returning OFWs reached nearly 800,000 by the end of December 2020. This return migration has conceived more challenges and issues on remittances, income, and employment against a backdrop of general economic downturn.
As we face these pressing economic and social problems, we also recognize that environmental concerns serve to compound these issues. Our country recently ranked fourth in the world for being the most at-risk from the climate crisis. In 2021, in addition to the challenges of the pandemic, our nation of close to 110 million Filipinos faced extreme weather conditions, such as Super Typhoon Odette (international name: Rai) and a restive Taal Volcano. Rising sea levels threatened to submerge our major cities and economic hubs; and increasing temperatures are harming our marine ecosystems. We have been witnessing the depletion of our forest cover, grappling with water scarcity, and facing the prospect of having rotational brownouts due to a shortage of power supply.
The sustainability agenda for a developing country like ours is a challenge. Given finite resources and the wide range of problems seemingly needing immediate attention, the call is for thoughtful solutions and nuanced prioritizations that can deliver meaningful and sustainable impact, not only to our customers, but to all stakeholders.
Thus, we anchored our sustainability commitments on the attainment of these five priority goals:
UN Sustainable Development Goals
Since 2019 when we first published our sustainability report, we have been making considerable progress in our sustainability journey and continue to sharpen our focus on meeting our sustainability goals.
This journey has led us to the publication of our first stand-alone report to emphasize our commitment and focus on sustainability. In our 2021 Sustainability Report, we articulate our programs and initiatives to create value for our stakeholders, as well as our progress and plans. More significantly, we have widened the scope of our disclosures to enhance governance and transparency. Our coverage now extends to Metrobank's entire domestic operations, and we are able to show more metrics on our environmental and social performance. By 2022, our corporate website will have a section dedicated solely to our sustainability efforts.
We have likewise set into motion the establishment of a sustainable finance framework and put in place a robust governance structure to ensure the oversight, execution, and gradual expansion of our sustainability agenda. We have been engaging with our internal and external stakeholders to learn about topics that are important to them, and to build the capacity to monitor and report on these material topics.
Embarking on this sustainability reporting journey would not have been possible without the support of our employees nationwide. We take pride in having people who share our commitment to promote sustainability practices, and are determined to make their own meaningful contributions.
There is still more work ahead for us. As one of the largest financial institutions in the country we believe we can make a significant impact, directly through our operations and indirectly through our investment decisions. We are committed to do our part, to take actions that will ensure a sustainable future for the next generation.
Arthur Ty
Chairman
Fabian S. Dee
President